How to Deal with Student Loan Debt
This video chat provides grads and students with practical ways to deal with student loan debt.
Topics Discussed:
2014 Student Debt Statistics

Common Mistakes Students Make When Applying for Loans

Strategies to Save More Money in College

Practical Ways to Pay off Your College Loans Faster
The Pros and Cons of Student Loan Consolidation Programs
What Grads Should Do if They Are Struggling to Pay Their Loans
Final Tips and Strategies to Help Students and Grads Reduce College Debt
The Student Loan Debt Panel:
This chat features Susannah Snider, Kiplinger, Brandon Endsley, Purdue University – Finanial Aid Department, Joseph Mihalic, No More Harvard Debt, Stephanie Halligan, Empowered Dollar, Claire Murdough, ReadyforZero, Betsy Mayotte, American Student Assistance, John Derdevanis, Experian, and Mike Delgado.
Featured Insights and Resources:
A collection of resources and tips shared by our panel:
Tweetable Tips:
Paying half your student loan payment every two weeks works out to a full extra payment a year. @asa_org [Retweet]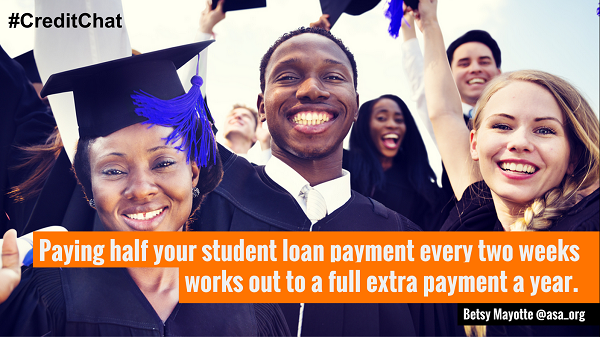 When repaying your federal loans, sign up for automatic payments. You'll earn a 0.25% point interest rate reduction. @SusSnider [ Retweet]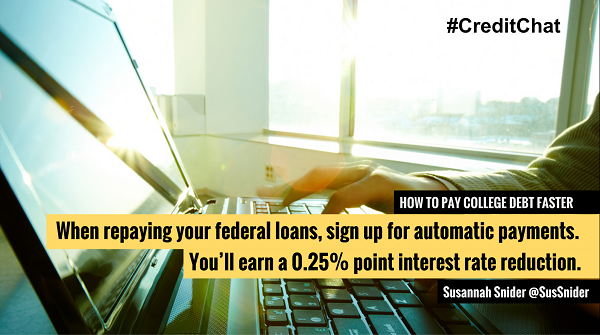 Student loans represent a serious financial contract – research all your options before committing to a loan program. @Claire_Murdough [Retweet]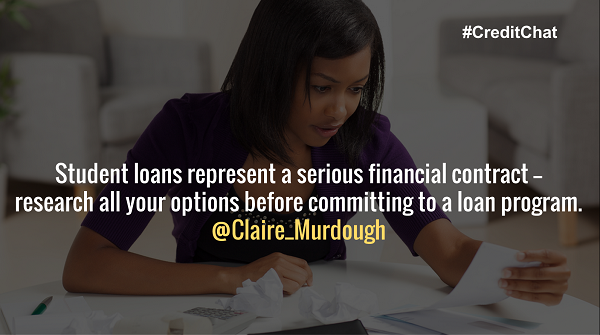 Don't be afraid to ask questions, it is the only way you can truly understand your student loans. @MyMoneyPurdue [Retweet]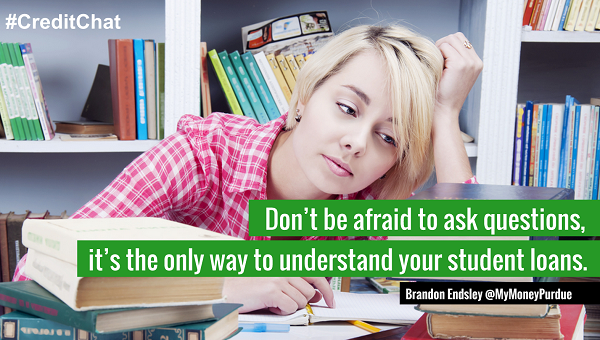 Already in college and want to lessen that student debt load? Keep applying for scholarships and fill out the FAFSA every year. @EmpoweredDollar [Retweet]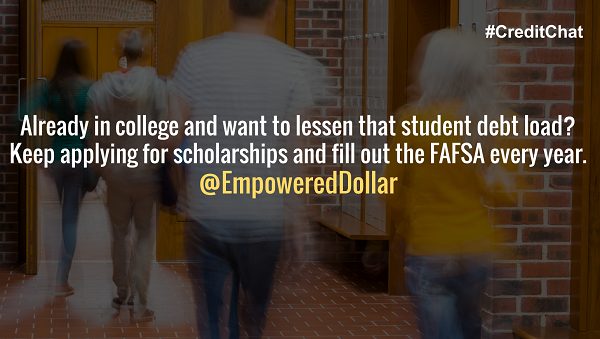 Money-Saving Questions: What are you wasting your money on? What can you start today to make more money? [Retweet]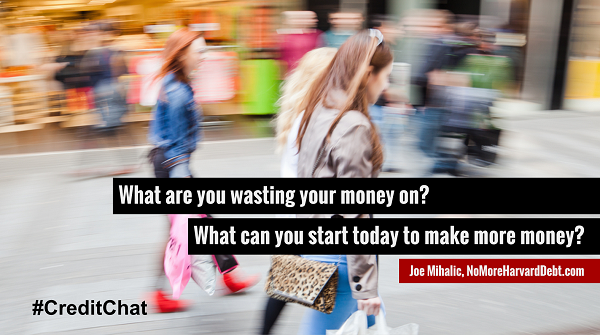 Know what type of student loans you have – federal/private, interest rate, variable vs. fixed, term-length, etc. @Experian_US [Retweet]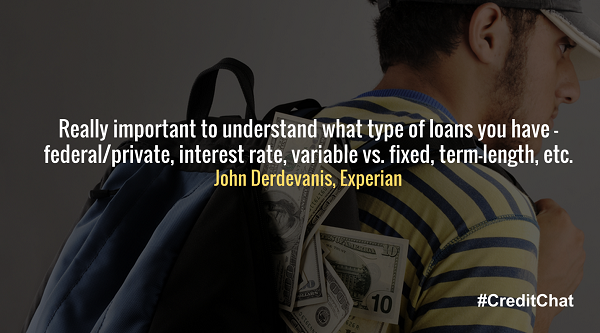 Balances of student debt are now greater than any other consumer loan product – with exception of residential mortgages. [Retweet]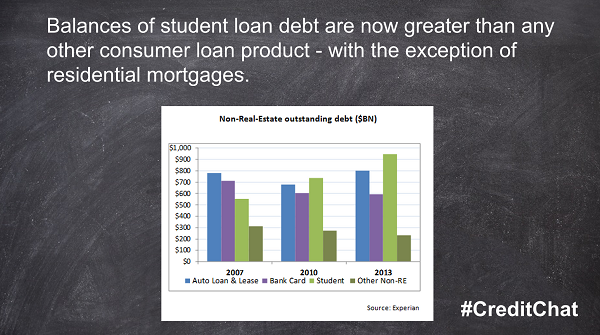 Learn More About Our Panel:
Susannah Snider covers higher education for Kiplinger's Personal Finance magazine where she writes about college financing and repaying student loans. You can find her stories in print and at Kiplinger.com. Follow her @SusSnider.
Joe Mihalic wrote a blog at NoMoreHarvardDebt.com that chronicled his mission to pay off his burdensome $90k of student debt in seven months with an after-tax salary of $74k. He attributes his success to his ability to retrain his mind to avoid consumption and to find ways to supplement his salary.
Betsy Mayotte is the director of regulatory compliance for American Student Assistance, a Boston-based nonprofit organization with 50+ years' experience helping people make better decisions about financing their education and repaying student loans. She is also a frequent contributor to saltmoney.org. Follow her @asa_org
Brandon Endsley has worked at the Division of Financial Aid at Purdue University since May of 2008, and in February 2012 Brandon became a full-time Financial Aid Administrator overseeing Financial Literacy which houses MyMoney, a website dedicated to financial literacy awareness.
Follow him @MyMoneyPurdue

Stephanie Halligan draws comics about money at The Empowered Dollar, a personal finance web comic dedicated crushing debt and creating financial freedom. When she's not doodling or blogging, she's helping startups and nonprofits design financial education apps and programs. Follow her @EmpoweredDollar
Claire Murdough is a 2010 UC Santa Cruz graduate. She lives in the Bay Area and writes for ReadyForZero, a company empowering people to organize their debt repayment in the most efficient way possible. In addition to student loan repayment, she has a special interest in affordable travel and discovering good food on the cheap. Follow @Claire_Murdough @ReadyForZero
John Derdevanis is an Analytics Consultant at Experian. He has 20+ years of experience working in the consumer finance industry with JP Morgan Chase and Capital One Financial.
Mike Delgado is the social media community manager at Experian and tweeting @Experian_US.