Smart Ways to Maximize Black Friday Deals
There are so many Black Friday sales taking place that it can be difficult to decide which deals will benefit you the most. This week's #CreditChat featured tips to help you map out your Black Friday route, compare sales and avoid common shopping mistakes.
Our panel included: Carrie Pink- writer, blogger, speaker, engaging teacher of financial education and Founder of CarriePink.com, Paul Moyer– Founder of SavingFreak.com,  Steve & Annette Economides – New York Times Best Selling Authors and Founders of MoneySmartFamily.com, Rod Griffin– Director of Public Education at Experian, and Mike Delgado– Social Media Community Manager at Experian.
View the full discussion on Blab.
If you have ideas for future topics and guests, please tweet @Teena_LaRo or email Christina.Roman@experian.com.
Questions We Discussed:
Q1: Who's going shopping on Black Friday?
Q2: Will you be shopping online or in stores?
Q3: Where do you find out about the Black Friday deals ahead of time? Do you have a favorite app or site?
Q4: How can you avoid compulsive spending on Black Friday?
Q5: How do you map out your Black Friday route?
Q6: What should you know about return policies from Black Friday deals?
Q7: What do you think about partnering up with others when shopping on Black Friday? Pros/Cons?
Q8: Before leaving the register, how can you ensure that you have received all of the advertised deals?
Q9: What are some items you should not buy on Black Friday?
Q10: Any final tips for Black Friday shoppers?
Top Tweets From This #CreditChat: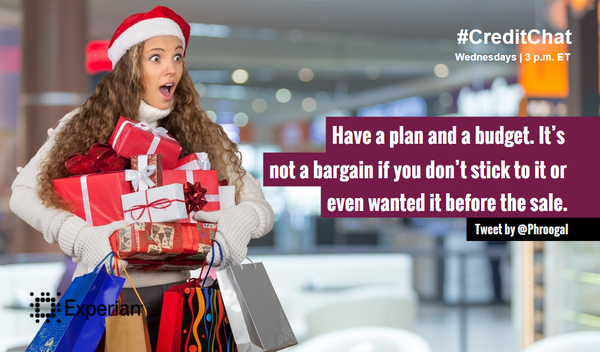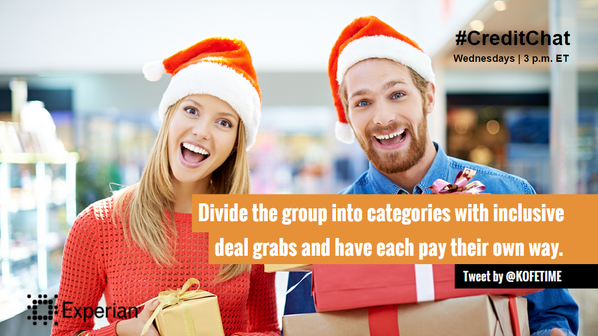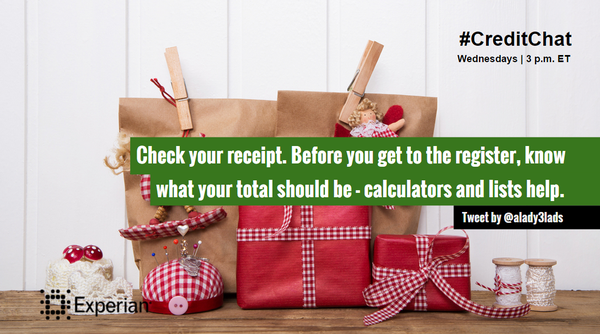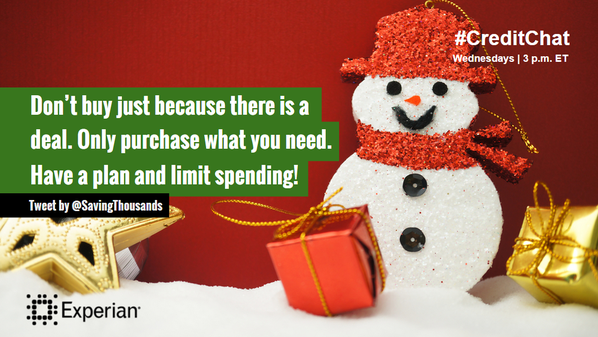 View the complete #CreditChat via Storify
Shopping Resources Shared in this Chat:
– Ebates: Get money for shopping
– Ibotta: Get money for shopping
– Shopkick: Deals and rewards at your favorite stores
– Shopular: Sends you deals at stores near you
– RetailMeNot: Deals and rewards at your favorite stores
– Receipt Hog: Get money for shopping
– TGIBlackFriday: View all the Black Friday deals in one location
– Shop Advisor: Deals at your favorite stores
– How We Snag Bucks With Swag Bucks by the Money Smart Family
– The Ultimate Black Friday Domination Guide by Paul Moyer
Join our #CreditChat every Wednesday at 3p.m. ET on Twitter and Blab.im.
If you've never heard about #CreditChat, here is a brief overview:
Recent Chats on YouTube & Twitter