How to Start Earning More Money
Join our #CreditChat on Twitter and YouTube every Wednesday at 3 p.m. ET.
This week, we talked about ways to earn more money with  Laura Shin – Business & Tech Journalist at Forbes Magazine, J Money – Founder of BudgetsAreSexy & RockStarFinance,  Ashley Jacobs – Wisebread,  Claire Murdough – Writer & Podcaster at ReadyForZero,  Rod Griffin – Vice President of Public Education at Experian,  and Mike Delgado – Social Media Community Manager at Experian.
Questions We Discussed:
Q1: Have you ever done a side job to earn some extra money? What was it?
Q2: Why is a good idea to have multiple streams of income?
Q3: What are some great side jobs to consider doing?
Q4: Where you can find legitimate side jobs online? What should you watch out for?
Q5: How do you manage time when working multiple jobs and have a family?
Q6: What are ways to start earning more money in  your career?
Q7: What are ways to negotiate for a higher salary? When should you ask?
Q8: What bills can you negotiate to put more money in your pocket?
Q9: What are some final tips for those looking to earn more money?
Highlights:

Tweetable Tips:
A side job gives you a fallback when your primary income is in jeopardy. [Retweet]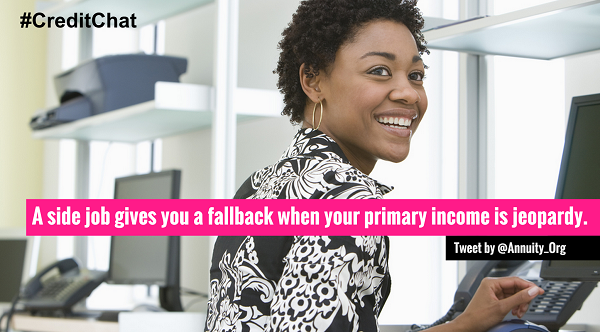 Find something you love doing in your free time and figure out ways to make money from that. [Retweet]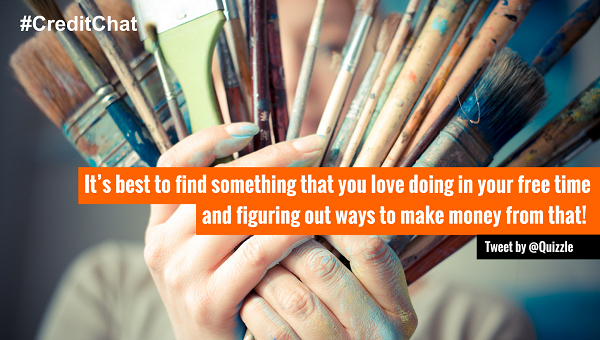 Be proactive and ask how else you can add value to your company. [Retweet]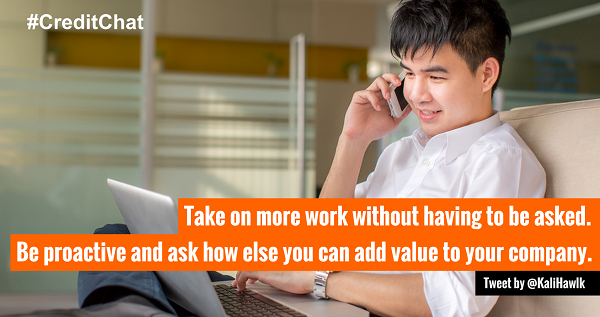 If you have a hobby or craft, consider selling your creations on @Etsy. [Retweet]
Never put all your eggs in one basket (or income). It's important have a "fall back" plan. [Retweet]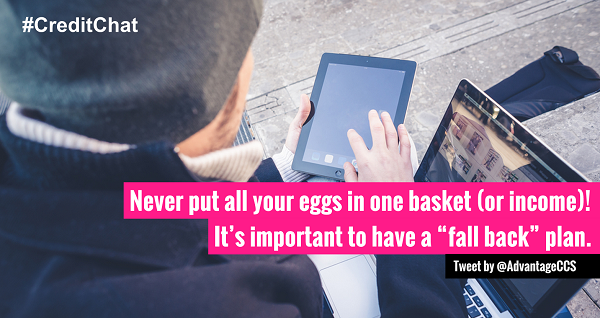 Check out highlights from the tweetchat conversation: