How to Find a Financial Advisor You Can Trust
Join our weekly #CreditChat on Periscope, Blab, Twitter, and Snapchat every Wednesday at 3 p.m. ET.
Northwestern Mutual reported that 33% of Americans have no financial plan — so this week we talked about the importance of building a financial plan with financial advisor. This is a timely topic since 84% of investors believe the election will affect their finances, but only one out of five investors has talked to a financial advisor about it.
We talked with Eleanor Blayney, Consumer Advocate for the Certified Financial Planning Board about ways to find a qualified financial planner.
The panel included: Eleanor Blayney: Consumer Advocate, CFP Board; Rod Griffin: Director of Public Education at Experian; Mike Delgado: Director of Social Media at Experian.
We also featured financial tips all week on Snapchat — including "5 Ways to Find a Financial Advisor."
5 Steps to Finding a Financial Advisor You Can Trust
In Dr. Crosby's book "The Laws of Wealth," he cites research revealing that "financial guidance pays off somewhere in the ballpark of 2% to 3% a year…those numbers seem small at first blush, [but] anyone familiar with the marvel of compoundinding understands the enormous power of such outperformance."
However, finding a financial advisor you can trust can be difficult. After all, this stranger is going to guide you on managing your money — and helping you control your emotions while investing. You need to find someone you trust — and someone who's personality-style works with yours.
Here are five steps to help you find the right financial advisor:
Step 1: Know what types of financial goals you want to achieve.
There are all types of financial advisors — and some focus on specific areas (e.g. investing, tax planning,  asset allocation, retirement, estate planning, etc.). Knowing what financial goals are important to you and your family is the first step to identifying the right financial advisor for you.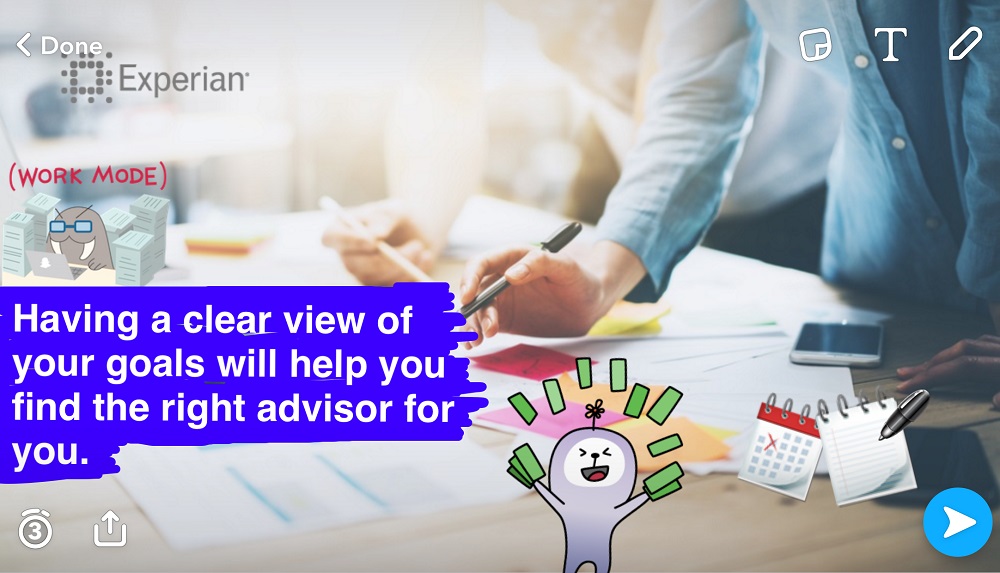 Step 2: Realize that anyone can say he/she is a financial advisor so finding out their credentials is key.
The key to finding a qualified financial advisor is to find out their certifications. Some reputable credentials: Certified Financial Planner (CFP), Chartered Financial Analyst; Chartered Financial Consultant (ChFC), Chartered Life Underwriter (CLU) and Retirement Income Certified Professional (RICP). Having reputable certifications can give you confidence that the person has passed background checks, testing, and continues to get educated.
Aside from finding out credentials, you should also confirm that he/she is a fiduciary. A fiduciary is an advisor that are legally responsible to put your financial best interests ahead of their own.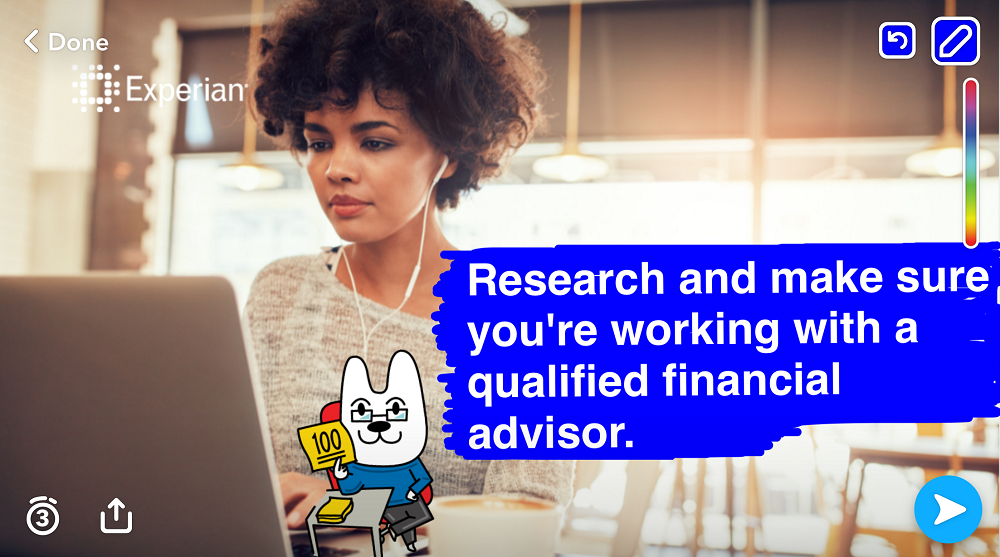 Step 3: Gather recommendations from those you trust (and check online reviews)
Getting recommendations on financial advisor from friends and/or colleagues that meet can help you identify a great financial advisor faster. Getting personal recommendations can help you understand the advisor's personality, style, and what to
expect. It's also a good idea to check out online reviews on sites like GuideVine, Yelp, Google Places – and check for complaints with the Financial Industry Regulatory Authority (FINRA), The SEC Investment Adviser, Better Business Bureau.
Recommendations are helpful — but remember your trusted friends might have different financial goals that might differ from yours. And be cautious about fake online reviews (shills). Build a list of advisors that have the best recommendations and align with your financial goals.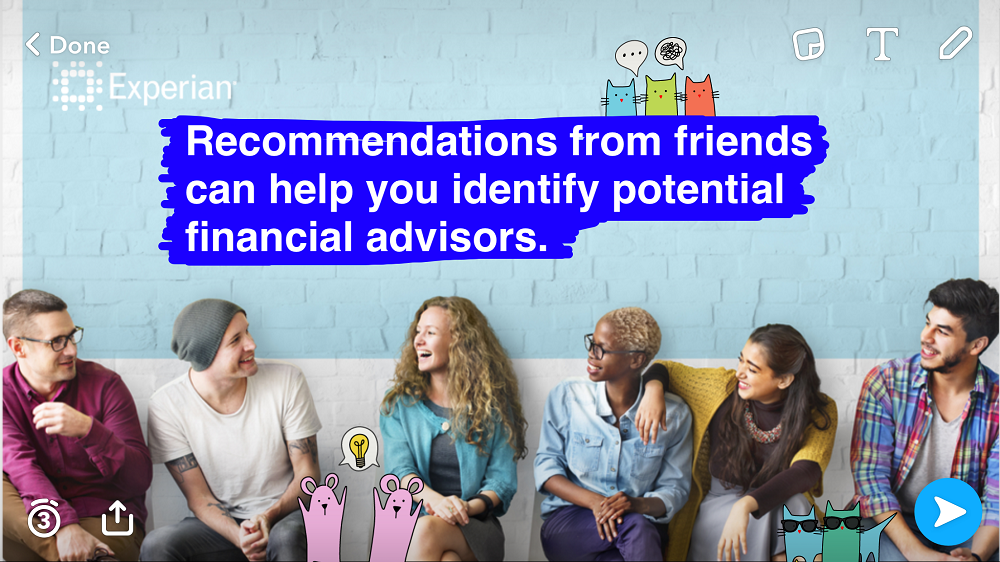 Step 4: Contact several financial advisors to get your specific questions answers via email or phone before an in-person meeting
Once you've created a list of potential financial planners it's important to narrow down your list further by emailing over important questions you want answered before hiring. That National Association of Personal Financial Advisors (NAPFA) has a helpful doc with questions to send financial advisors (pdf).
Here are some key questions to ask:
Are you a fiduciary?
How are you compensated? Are fees negotiable?
How often do you like to stay in communication?
What types of credentials do you have?
Do you own the same investment products you'll recommend me?
What is your investment philosophy?
How do you help your clients during downturns in the market?
What are the minimum investment requirements to work with you?
What happens to my account if you leave the firm (or something happens to you)?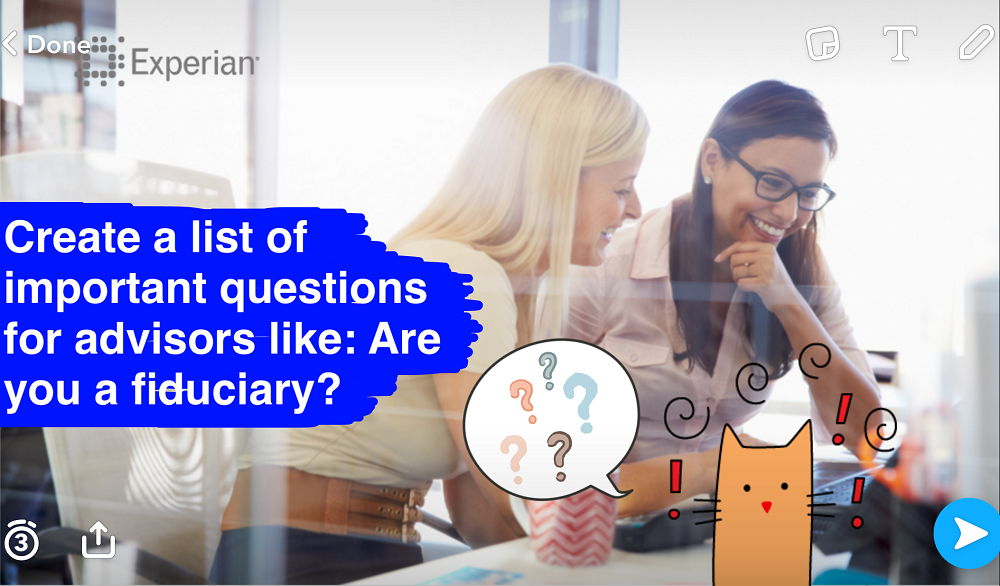 Step 5: Recognize red flags when meeting a financial advisor in person (e.g. feeling pressured, advisor talks about always beating the market, etc.)
Once you weed out financial advisors based on their answers to you by email or phone, it's time to set-up a few meetings with different advisors. These in-person meetings will give you a chance to get a sense if the person is someone that fits well with your personality. Treat these first meetings like a first date (and be on the lookout for any red flags).
If you feel uncomfortable, made to feel rushed to make a decision, pressured to buy a product — or simply not listening to you — you need to end the date. A good advisor should be a great listener — and spend more time asking you questions to figure out what's important to you. If you get a strange vibe (or the person is promising killer returns), you should probably end the date. Nobody knows how stocks will perform (or how the market will change).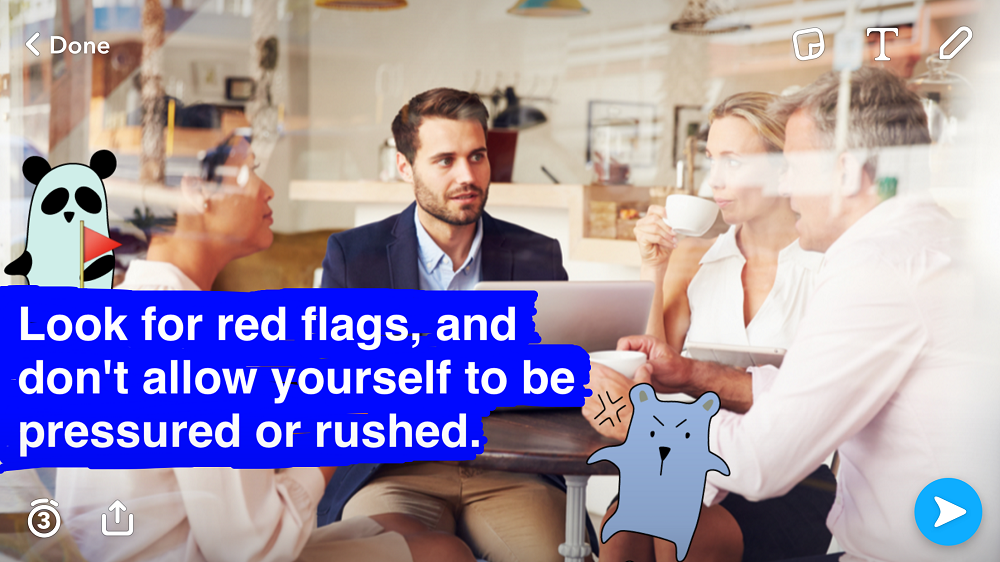 To learn more, make sure to join our #CreditChat on Wednesday at 3 pm ET on Periscope, Blab, Twitter, and Snapchat 
Questions We Discussed:
Q1: Have you ever seen a financial advisor? Why or why not?
Q2: What are questions to ask before hiring a financial advisor?
Q3: What sorts of qualifications and experience is important?
Q4: How important is personality when choosing a financial advisor?
Q5: What types of financial advisors are there (and services offered)?
Q6: How are financial planners compensated?
Q7: What is a fiduciary? And how do you ensure that you hire one?
Q8: Where can you research different types of financial planners?
Q9: How often should a person see a financial planner?
Q10: Any final tips on how to find a great financial planner?
View the Entire Discussion via Storify
Join our #CreditChat every Wednesday at 3p.m. ET on Twitter and Google Hangouts.
If you've never heard about #CreditChat, here is a brief overview:
Resources:
Ask These 5 Questions Before Deciding on a Financial Advisor via Wisebread
Relevant chats on YouTube: