How to Make Extra Money During COVID-19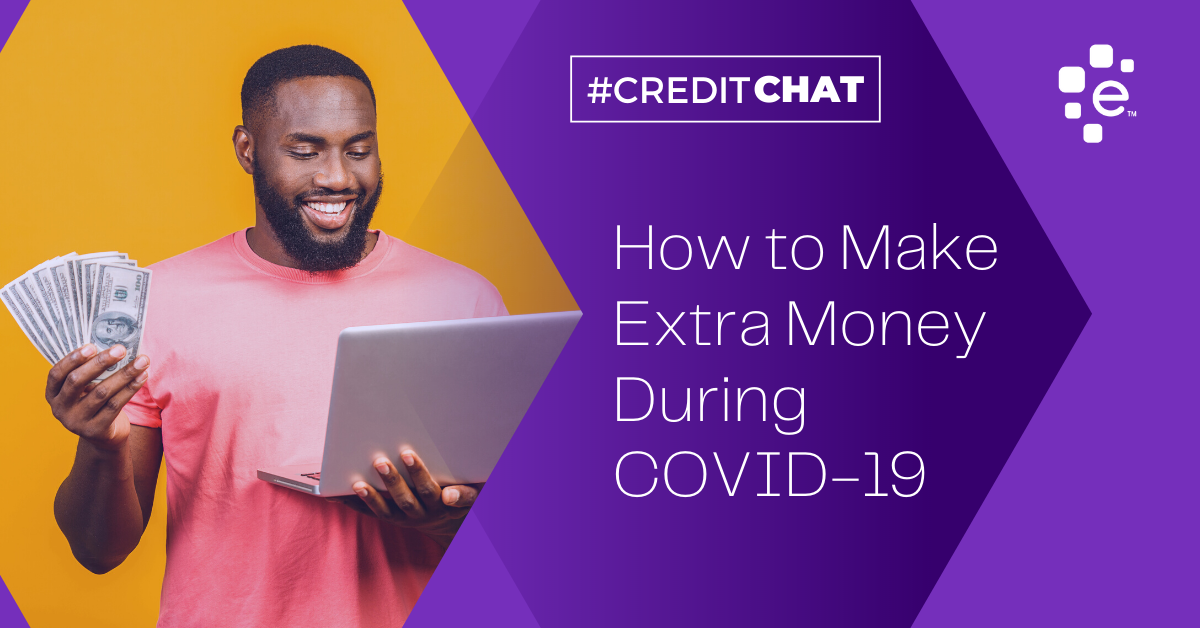 Join our #CreditChat on Twitter every Wednesday at 3 p.m. ET.
This week we talked about ways you can earn extra money during COVID-19.
The panel included Rod Griffin: Senior Director, Consumer Education and Advocacy, Experian; Christina Roman: Consumer Education and Advocacy Manager at Experian; Forbes Advisor; Beverly Harzog: Credit Card Expert and Consumer Finance Analyst for U.S. News; Paulina Likos: Investing Reporter at U.S. News; Take Charge America; Lawrence D. Sprung: CFP® President of Mitlin Financial, Inc; Dr. Barbara O'Neill: Owner/CEO of Money Talk; LaToya Irby: Credit Expert and Personal Finance Blogger; Patrina Dixon: Certified Financial Educator; and Leslie H. Tayne, Esq: Founder and Managing Director of Tayne Law Group, P.C. (f/k/a The Law Offices of Leslie H. Tayne, P.C.). 
Questions We Discussed:
Q1: Where can you find gigs and part-time work to earn extra money?
Q2: What are some temporary jobs in high demand during the coronavirus pandemic?
Q3: What are some job hunting scams to look out for and how can you protect yourself?
Q4: What are some creative ways to make money online?
Q5: What are some side hustles you can start while social distancing?
Q6: Where and how can sell your stuff online?
Q7: What are some ways to make extra cash renting out your stuff?
Q8: What's the best cashback apps to score rewards for shopping and groceries?
Q9: Where can you find financial resources for workers and businesses affected by coronavirus?
Q10: Any final tips on how to earn some extra cash during COVID-19?
Retweet these insights from our community: