Tweet

In this #CreditChat, we discuss everything you need to know before buying a home with Lisa Gibbs from Money Magazine. Here are highlights:
Join us every Wednesday at 3 p.m. ET for #CreditChat
Questions we covered:
Q1: What mistakes do people make when deciding to buy a home?
Q2: What are the hidden costs of home ownership?
Q3: Any favorite apps or sites to help you research a home and neighborhood?
Q4: What are warning signs you should not buy a home?
Q5: How much should you put down? Any loan recommendations?
Q6: Any advice on finding a great realtor?
Q7: When is it better to rent than to buy? Any tips for figuring that out?
Favorite Tweets:
The typical home buyer searched for 12 weeks and viewed 10 homes.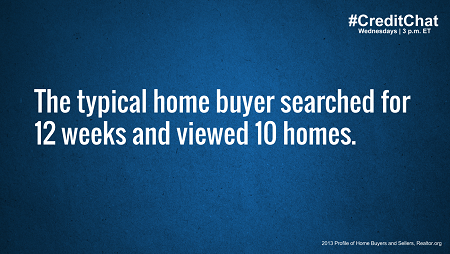 House Buying Mistake: Not understanding total costs and borrowing maximum.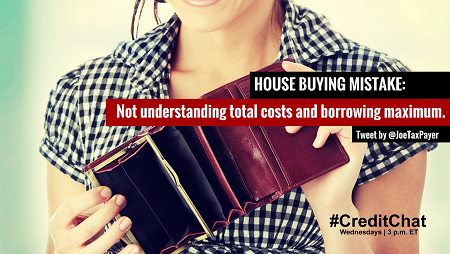 House Buying Mistake: Not knowing what they can afford & not reviewing credit history.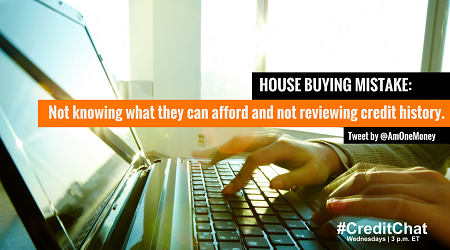 We storified the full tweetchat below …