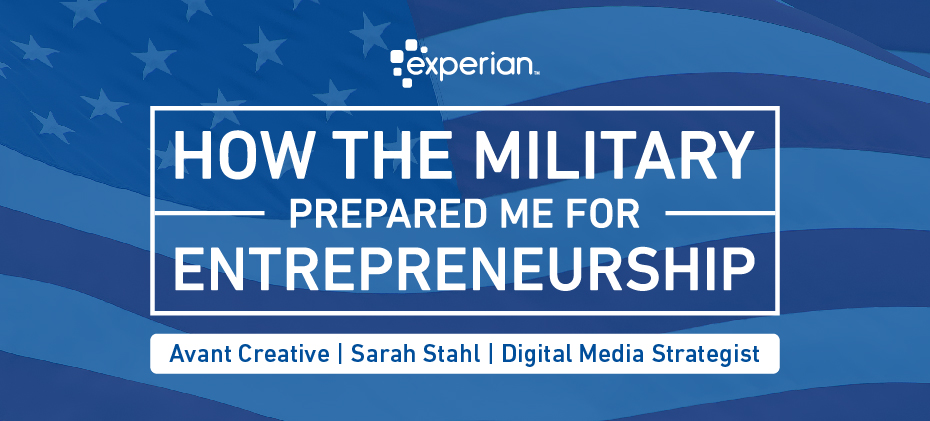 For the month of May, as we head into Memorial Day, the Small Business Matters blog will feature a series of posts highlighting military veterans who went into business for themselves. We'll ask them about making the transition from military to small business, what challenges they faced, and how their career in the service prepared them to run their own small businesses.
A 2017 Small Business Association report on Veteran-Owned Businesses states that over 2.5 million businesses in the United States are majority-owned by veterans. Nearly all were small businesses, and over half were based out of their homes.
While on active duty, many veterans faced situations where they had to be hardworking and resourceful. They're driven and often fearless leaders who have traveled the world and learned how to work in uncomfortable environments. Many discovered their passion during their time in the service while others found that starting their own business fit their mobile lifestyle.
Today we'll hear from one veteran entrepreneur who drew from her military training to overcome a professional setback, and how the military prepared her to be an entrepreneur.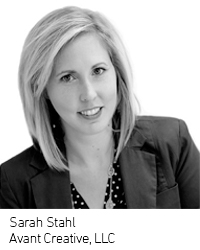 Sarah Stahl is a mother of 3 children who served in the Army as a Finance Specialist for 3 years. While enlisted she met her husband of 16 years, Daniel, and for the next 12 years, she has been a military spouse. They are still transitioning to civilian life after leaving the military 2 years ago.
Stahl discovered her entrepreneurial spirit in high school. She didn't have a desire to go to college because she didn't feel like it was a good fit for her. The military was appealing for training and the ability to travel the world.
After leaving the military to raise her children, she tapped into her restless entrepreneurial spirit and began creating and selling wedding invitations on the e-commerce site for handmade items, Etsy. Selling on Etsy allowed her to work from anywhere and remain home with her young children. It was a chance encounter through the website that led her to meet the person who would become her business partner.
"I had an unusual request for a World of Warcraft wedding invitation, with the bride and groom's faces built into the invitations. I asked on an Etsy forum for anyone who could help and Merrilee answered."
Together they started taking on personalized requests for wedding invitations and built their first business together, Paper Perfections. As Stahl and her business partner worked closely, and over the internet, they became like sisters. Their friendship led to the creation of their current company, Avant Creative.
What did you like best about the military?
"World travel & the tight-knit comradery that I have yet to find outside military life. I'm only 36 but my time on active duty (3 years) and as an active military spouse (12 years) I already feel like I've lived a whole life. The business venture I'm working on now is a chance to live a second life."
Sarah is also finishing up a masters degree, thanks to her time in the military.
How did the military prepare you for entrepreneurship?
"I learned about leadership, integrity, and having a DON'T QUIT mentality."
Sarah and Merrilee finally met in person last fall and a month later, Merrilee passed away suddenly. Stahl is still recovering from the loss. Transitioning out of the military, moving to a different place every few years, and running an online business means that Stahl often felt very isolated. "Merrilee was my crutch," Stahl says, "But I'm independent. I can't go back to work."
Stahl made the very difficult decision of continuing the business without her friend, "There were 4 of us in total but she knew the other two partners better. Out of necessity, we've had to band together to get a hold of things. We've had to go through this crisis together so we're moving towards a partnership."
Business is growing and they're considering a legal partnership. Although there are still decisions to be made, Stahl is looking forward to growing Avant Creative.
What is the hardest thing about being a small business owner?
"Probably the fact that there isn't anyone to fall back on. I constantly feel like I'm out on a limb, recreating the wheel. It causes stress in all areas of life and makes me question if what I'm doing is the best path for life."
What is the best thing about being a small business owner?
"My schedule. My husband and I have 3 kids and it's invaluable to be able to adjust my work schedule, however, I need to in order to both support and be available for our children."
Did you look into government programs or funding for your small business?
"I looked into getting a startup business loan but I'm nervous about funding and interest rates. I've been bootstrapping the business, using whatever cash I have on hand. I was looking for funding for a solid brick and mortar, but the debt scares me. I do want to invest in the business and keep growing but I'm not sure if I should go to an investor or get funding. There are still a lot of decisions to be made."
To drive awareness for Avant Creative, Sarah uses social media extensively. She hosts a weekly "Reinventing Marketing" session on Facebook live, where she shares marketing tips and best practices.  She also writes articles and posts videos on LinkedIn where she talks openly about the challenges being an entrepreneur.  Her approach to LinkedIn is to establish a professional brand which leads other entrepreneurs to her marketing services.
With young children, a growing business, and finishing up an advanced degree, there's no question that Sarah Stahl's time in the military has helped her to step outside of her comfort zone. Hardworking, resourceful entrepreneurs benefit from the military training and experience and Stahl is no exception.