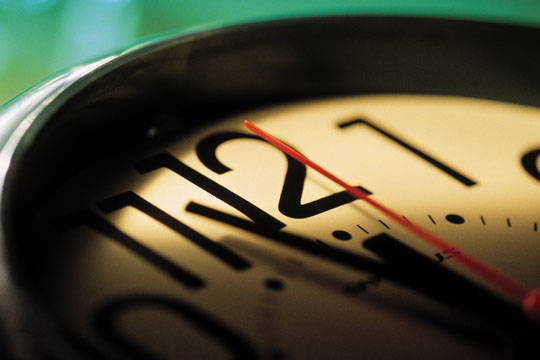 Ah, the gift of summer time.  Seems like summer is the time when many businesses slow down a bit.
People take holidays and family vacations. They focus in on anything exept business.   What should you do during the summer months to keep your business running smoothly?  Here are 10 easy ways to get the maximum use out of your summer slow time.
1. Take a holiday and get away.
Small business owners traditionally find it hard to take a break.  This is the one time of the year when it's considered "okay" to take a vacation and your customers don't stress if your business is closed for a short time (a few days).  So plan accordingly and take a quick break to recharge your batteries.
2. Take care of your health.
Running a small business is always stressful.  Small business success often relies on the health of the owner.  You certainly can't grow your business if you are sick or in the hospital.  Take time out to care for your health.
3. Make a business planning day.
Take this time to map our your strategy in terms of business direction, marketing plans and business goals for the remainder of the year.  Use this time to reflect on what has worked, what needs to be improved and what you are going to do next.
4. Make updates to your website.
With so much to do on a daily basis, most business sites tend to become outdated.  Take a close look at your pricing, product information as well as any content that no longer reflects the direction of your business.
5. Refresh your marketing material.
Look at your business cards, brochures, profiles, signage and newsletters.  Work out what needs to be updated for maximum impact.
6. Clear the clutter.
Unfortunately clutter does creep into every business over time and can sap energy.  Archive material and files you no longer need, review your filing system, delete old emails, etc.  Doing this now means you are more likely to be able to quickly find things when business picks up again saving you both time and stress.
7. Write articles.
Articles and posts are a terrific way to help boost your business credibility.  Share your ideas with customers and potential clients.  Develop a cache of articles you can match to your marketing calendar throughout the year.
8. Maintain your computers.
All computers need mainenance.  Take time to check your computers, make full back-ups of everything and generally run a system tune up.
9. Update any emergency procedures.
No one likes to think of the "worst," but it does happen.  Make certain you have back-ups that work.  Update your insurance and store key documents in a  safe place.  How would you be able to function and how long would it take to get up and running if the "worst" did happen?
10. Touch base with your best contacts.
It's so easy to fall out of touch with key clients, colleagues and partners.  Use summer to reconnect.  Working with trusted colleagues is a great way to gain ideas, share resources and grow your business.
Summer's slow down is a great time take stock of your business and tackle tasks that often get overlooked due to time constraints.  Use your time wisely and these simple summer actions can help your business stay on track.