Black Friday online traffic increased 7% in 2012 versus 2011 as the top 500 retail sites received more than 193.8 million total US visits. So far this Holiday week of online traffic to the top retail sites is up 10% on average. Online retail traffic was up 1% on Black Friday compared to Thanksgiving Day 2012 traffic this year.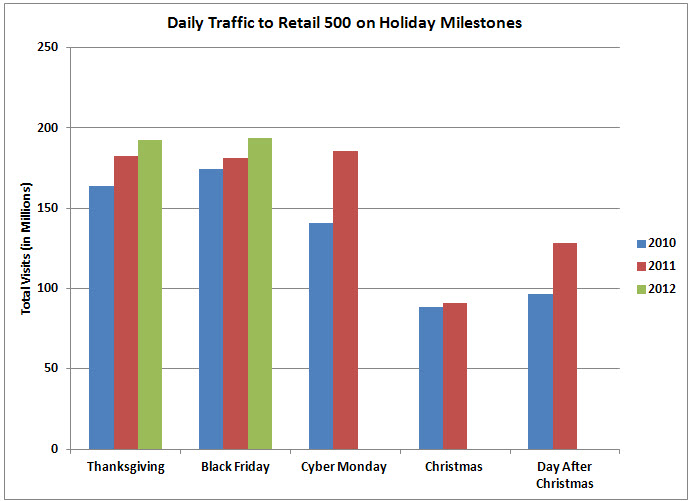 Amazon.com remained the top visited retail site on Black Friday while Walmart was the second most visited retail site. BestBuy moved up to the 3rd most visited site while Target was the 4th most visited site. JC Penney moved up from being the 8th most visited retail site on Thanksgiving Day to the 5th most visited on Black Friday. Among the top 5 sites, JC Penney saw the biggest day-over-day growth at 26%. Looking at the top 20 retail sites on Black Friday, the Apple Store site saw the biggest day-over-day growth at 99%.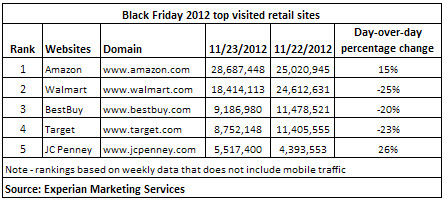 Check back for CyberMonday insight and a weekly recap of this week.
Learn more about the author, Matt Tatham