Watch our Google+ hangout with personal finance writer and founder of the Financial Blogger Conference (FINCON) Philip Taylor:
In this interview, Philip Taylor shares:

His Background Working as a Certified Public Accountant
Why He Decided to Start Blogging at PTmoney.com
The Difference Between Spending Less and Saving Money
The Importance of Doing a Financial Audit On Your Spending
How to Analyze Your Spending And Find Opportunities to Save Money
His Favorite Tools for Tracking and Managing His Money
The Importance for Couples to Review Finances Together

How to Start Making More Money While Working at Home
Advice for Starting Your First Blog – And Becoming an Expert in Your Field
The Importance of Finding and Building Community for Your Blog
How He Started the Financial Blogging Conference (FINCON)
Where to Find Local Meet-ups with Personal Finance Bloggers
Some of His Favorite Personal Finance Bloggers Right Now
And Much More …
Resources Mentioned:
About Philip Taylor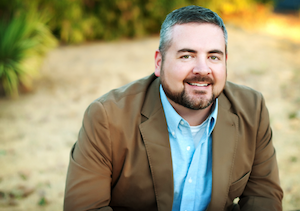 Philip Taylor is the creator and writer behind PTmoney.com and the founder of FinCon – the annual conference for financial bloggers. He earned his Masters in Professional Accountancy from  Lousiana Tech University and worked as a Certified Public Accountant.
He has written for U.S. News and World Report, TurboTax, ING Direct, PerkStreet, and been featured on Fox Business, MSNBC, and CNBC.
You can find him: