Watch our Google+ hangout with personal finance writer, radio host, and entrepreneur Patrice C. Washington.
About Patrice C. Washington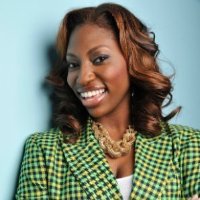 Patrice C. Washington has been making personal finance fun since 2003 as a nationally recognized featured columnist, television commentator, author, speaker and leading authority on personal finance, entrepreneurship and success for women and youth.
Patrice's wisdom on money matters has been featured by national brands such as NBC, Black Enterprise, The Huffington Post, Upscale Magazine and more.
Follow her on: