Watch our Google+ hangout with professor Dr. Michael Norton as he talks about Happy Money: The Science of Smarter Spending:
In this interview, Dr. Norton shares:

Why Our Happiness with "Things" Doesn't Last Long
What is Wrong with Our Intuitions About Money and Happiness
How Spending Money on Experiences Will Make You Happier 
Why Spending Money on Others Will Increase Your Happiness
What Toddlers with Goldfish Crackers Teach Us About Money and Happiness
The Types of Questions You Should Ask Before Buying Anything
How Delayed Gratification Actually Makes Us Happier
What Surprised Dr. Norton About Money and Happiness While Writing This Book
How This Research Has Changed the Way He Spends Money
One Tip You Can Implement Today to Increase Your Happiness with Money
About Dr. Michael Norton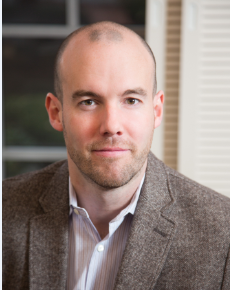 Michael I. Norton is an Associate Professor of Business Administration in the Marketing Unit and Marvin Bower Fellow at the Harvard Business School. He holds a B.A. in Psychology and English from Williams College and a Ph.D. in Psychology from Princeton University. Prior to joining HBS, Professor Norton was a Fellow at the MIT Media Lab and MIT's Sloan School of Management.
He is the co-author – with Elizabeth Dunn – of the new book, Happy Money: The Science of Smarter Spending (Simon & Schuster).
His work has been published in a number of leading academic journals, including Science, the Journal of Personality and Social Psychology, Psychological Science, and the Journal of Consumer Research, and has been covered in media outlets such as the Economist, the Financial Times, the Wall Street Journal, and the Washington Post. He has appeared on National Public Radio, and written op-eds for the New York Times, Forbes, and the Los Angeles Times.