Watch our Google+ hangout with personal finance expert Jeff Rose:
In this interview, Jeff Rose shares:

His Military Background and Service as a Sergeant in Iraq

What Inspired His Personal Finance Blog
Why People Don't Plan for Retirement Early Enough
The Power of Compounding Interest (And Why Many People Still Aren't Investing)
The Number One Question to Ask Before Hiring a Financial Advisor
What to Look For When Hiring a Financial Advisor
How to Start Investing for the Future
What Inspired The Roth IRA Movement (And How 150+ Bloggers Got Involved)
How Much to Save Before Paying Down Debt
When You Should Focus More On Paying Down Debt  Instead of Investing
How to Approach Paying Off Debt (Smallest Debts vs Highest Interest Rate Debts)
His Approach to Tactical Budgeting
His Favorite Tools for Budgeting and Managing Money
Where and When He Likes to Write
His Favorite Music & Pandora Channel When Writing
Some of His Favorite Personal Finance Bloggers
Resources Mentioned
About Jeff Rose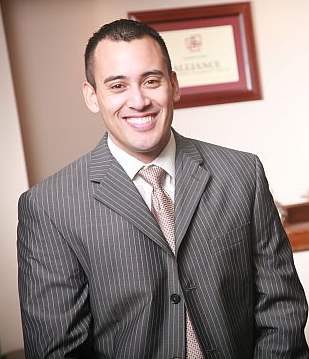 Jeff Rose is the CEO and founder of Alliance Wealth Management, LLC and creator of GoodFinancialCents.com & LifeInsurancebyJeff.com. He has been featured in U.S. News & World Report, MSN Money, and Fox Business, and dozens of other websites.
Jeff is the founder of the Roth IRA Movement, Debt Movement, Life Insurance Movement, and author of Debt Heroes and Soldier of Finance .
Follow him on: