Watch our Google+ hangout with credit and money management expert Erica Sandberg.  Erica talks about credit counseling, managing debt, credit, and much more.
In this interview, Erica Sandberg shares:
Why Many People Are Struggling with Their Finances (And How to Get Help)
What to Do if You Feel Overwhelmed with Your Finances
How to Find Free, Non-Profit Credit Counselors
Advice for Those Thinking About Bankruptcy
How to Find a Bankruptcy Attorney
The Unexpected Costs of Having a Baby
How Parents Can Make Extra Money at Home
What Single Parents Can Do to Improve Their Financial Situation
A Simple Way to Save Money on Child Care
How Parents Should Think About Their Child's College Education Costs
About Erica's new web show: Making it with Erica
When and Where Erica Enjoys Writing
What Inspires Her Writing
Her Favorite Bloggers and Writers
And much more …
About Erica Sandberg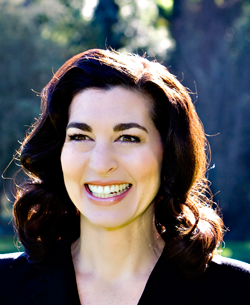 Erica Sandberg is a nationally renowned personal finance expert and reporter. Among her credits:
Erica is a frequent guest on such national shows as PBS Nightly Business Report, MarketWatch, ABC News GoodMoney, CBS MoneyWatch, Forbes Video Network,and Fox Business Network. She was a personal finance writer for SFGate, the San Francisco Chronicle's online publication, was affiliated with Consumer Credit Counseling Service of San Francisco for ten years, and was KRON-TV's on-air credit expert.