Watch our Google+ hangout with personal finance journalist and author Catey Hill:
In this interview, Catey Hill shares

Her Personal Struggle With Finances Early in Her Career – And How She Took Control
The 5-Second Rule to Help You Control Your Impulse Spending
The "Do I Need This?" Post-It Note to Put on Credit Cards
Why You Need to Track Your Daily Spending to Start Your Financial Audit
Why She Uses Mint.com to Track and Manage Her Finances
The Importance of Creating Specific Financial Goals
How Investing Only $300 Per Month (at Age 25) Can Help You Become a Millionaire by 65
How to Start Getting Out of Debt
Types of Retirement Accounts Everyone Needs to Start
Steps for Starting to Invest in Index Funds for Retirement
When She Enjoys Writing – and What Inspires Her Work
Her Favorite Personal Finance Writers and Blogs
About Catey Hill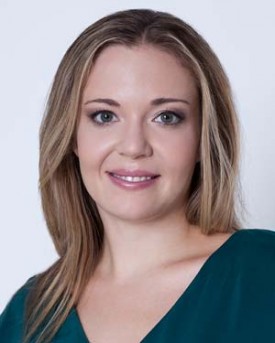 Catey Hill is the money editor for eHow.com and her work appeared in/on The Wall Street Journal, SmartMoney, Worth, Seventeen, Forbes.com, PBS's NextAvenue.org, the New York Daily News, and dozens of other publications and websites. She is also the author of "Shoo, Jimmy Choo! The Modern Girl's Guide to Spending Less and Saving More" (Sterling, 2010), which People dubbed "one of the best of the new crop of personal finance books," The New York Times called "solid" and The Associated Press said was "eye-opening."
Catey has appeared as a personal finance expert on dozens of television programs, including "FOX & Friends," "The Huckabee Show" on FOX and "The Early Show" on CBS; in a number of magazines, including Marie Claire, Allure, People, Seventeen and Woman's Day; and on more than 50 radio programs.
Previously, Catey held positions as a spokeswoman for Mint.com, the money and lifestyle editor for NYDailyNews.com, the money columnist for Seventeen magazine and a marketing manager for Forbes, Plum TV and USA Weekend. She has also written white papers and personal finance articles for various financial companies, including Wells Fargo, Prudential and MassMutual.
You can find her: