Watch our Google+ hangout with personal finance author Carrie Rocha:
In this interview, Carrie Rocha shares:

Why She Started the "Pocket Your Dollars" Blog
What Inspired Her to Write the "Pocket Your Dollars" Book
Why Your Attitude About Money Makes the Biggest and Lasting Impact on Your Saving and Spending
How We Justify Impulse Spending
Attitudes About Money That Get Us Into Debt
The Problem with Thinking "If Only I Had More Money"
The Power of Generosity and Her Philosophy on Giving
Resources Mentioned:
About Carrie Rocha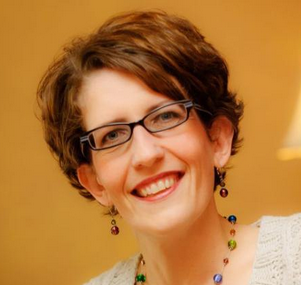 Carrie Rocha is a personal finance writer and sought-after public speaker helping people get out of debt.  She and her family dug out of $50,000 in debt in 2 1/2 years and now she teaches others to do the same.  Corporations like General Mills and Cargill invite Carrie to provide financial wellness education.
She has been featured in Woman's Day, Woman's World, Glamour, BankRate.com, Yahoo! Finance, Wisebread, MSN, Wall Street Journal Radio, and more.
She is the author of  Pocket Your Dollars: 5 Attitude Changes That Will Help You Pay Down Debt, Avoid Financial Stress, and Keep More of What You Make.
You can find her: