In this week's #CreditChat, we discuss the 2014 job market with BankRate's Mark Hamrick, Washington Bureau Chief and Host of Your Money This Week podcast.  Follow him on Twitter @hamrickisms  and check out the BankRate quarterly survey.

Here are highlights:
Join us every Wednesday at 3 p.m. ET for #CreditChat.
Questions we discussed:
Q1: What was your first job?
Q2: What advice do you have for grads looking for their first job?
Q3: What is the forecast for job growth? What sectors are growing?
Q4: What is underemployment? What advice do you have for underemployed?
Q5: What are great apps or tools for people looking for a job?
Q6: What states and occupations have biggest rate of job growth?
Q7: Any final tips for people looking for a job?
Some favorite tweets:
Tweet: An average of 209K jobs per month should be added to the economy over the next year.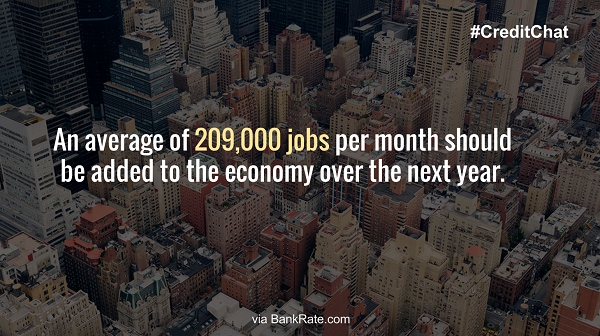 Economists anticipate that the unemployment rate will be down to 6% a year from now.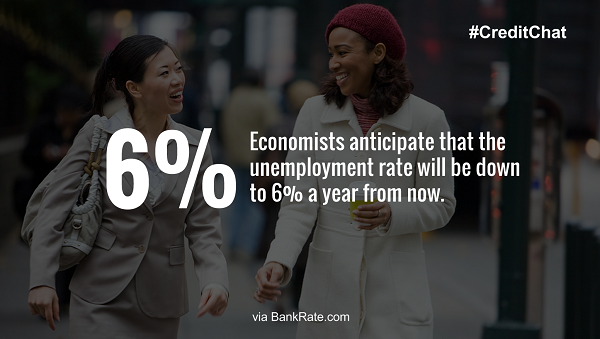 Networking is key to finding a job. It should not only be done when one is searching.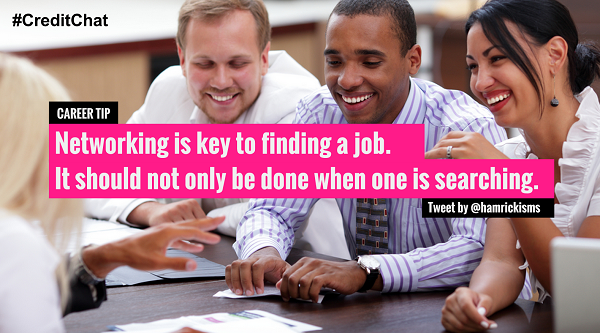 If you can't find the right door to open your career… be an entrepreneur and build your own.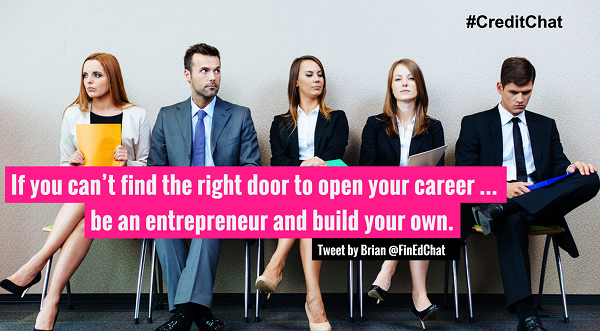 Here's a storified version of the full chat: