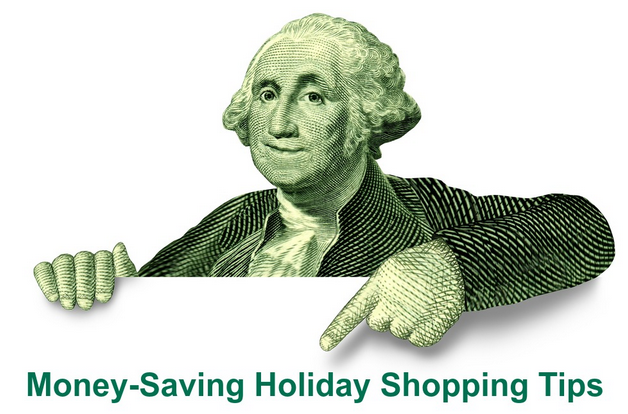 Do you want to buy gifts for friends and family this holiday season?
Check out these great holiday shopping tips from some of our favorite personal finance writers:
1. Think experience over tangible items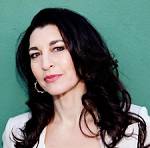 Stay sane. I'm not kidding. It's so easy to lose control and get wrapped up in the feeling of needing everything. Back up and question each purchase. Especially gifts. By March, very few people even remember what they got in December – so is it worth overspending for? Think experience over tangible items. If you're going to drop some cash, do a party or a trip. That's what people recall and often value.
Right now I'm big into Groupon. I love the goods and getaways Amazing deals!
Erica Sandberg is one of the nation's foremost personal finance authorities. She is editor at large for the Bankrate Inc.'s subsidiary Credit Card Guide and a columnist and reporter for CreditCards.com
2. Use the Shop Savvy App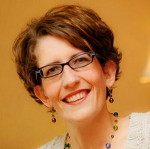 Shop Savvy is a must-have app for every money-conscious consumer. Scan a product's barcode with the ShopSavvy app and you'll get a price comparison. Which other retailers, online or brick & mortar, sell this product and how much is it going for right now?
This app is especially helpful on days like Black Friday where impulse shopping runs is fueled by the frenzy and rush of the moment. If you don't have access to a barcode (aka you are shopping around in advance of making a purchase, which is a good habit and a separate topic), you can look up a product by keyword.
Carrie Rocha is the author of of the book and writer behind PocketYourDollars.com
3. Three helpful tools to help you shop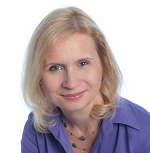 Every year I have three tools I use in tandem to help me plan my holiday shopping and save money.
The first is Karen McCall's free Holiday Planner which really helps me think through what I most want out of my holidays – and how I plan to pay for it.
Then, for those things I will purchase online, I go to RetailMeNot.com to check for coupon codes before I hit the "buy" button. I find that those codes can often be used even with the lowest discounted price, so the savings can really add up.
And finally, each year I re-read Mary Hunt's book Debt Proof Your Christmas. It reminds me to focus on what's really important, and think about creating memories – not debt.
 Gerri Detweiler, director of consumer education for Credit.com where she writes about credit and debt, along with money-saving strategies for the holidays
4. Save all your receipts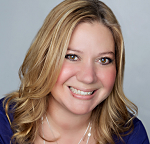 The holiday season is a wonderful time to give gifts and share joy with others. But don't let your seasonal generosity impact your credit for months or even years to come!
My best holiday advice is to save all of your receipts! Whenever you make a purchase this holiday season – whether you bought fruitcake for a holiday dinner or the perfect gift for the special someone in your life – keep all of your receipts in an envelope.
After the gift giving is done, you still want to be like Santa – checking your list twice! When your credit card statement comes, check each purchase against your receipts. Make sure that the receipts are all correctly reported in your credit card statement and research any discrepancies, such as if your credit card statement reports a higher purchase amount than the receipt or there is an amount on your statement that you do not have a receipt for.
And here's a bonus tip: If you're buying gifts with a credit card you don't use very often, or if you signed up for a new store card, make sure you watch for the bill in the mail and pay it in full and on time!
Jeanne Kelly is an author, speaker, and coach who helps consumers achieve a higher credit score & understand credit reporting. Visit her online at JeanneKelley.net and follow her on Twitter at @CreditScoop
5. Stay out of credit card debt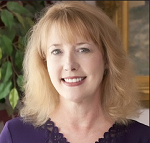 I think one of the most important issues during the holidays is staying out of credit card debt. Everyone wants to give their families and friends a great holiday and that's totally understandable. But it's a really bad feeling to start out the New Year in debt.
Before you start shopping, make a "holiday budget" and decide how much you'll spend on each person. If you have a rewards credit card, use your rewards to save money.
For instance, if you need to travel during the holidays, use your miles to save on airfare. Or redeem your points for a gift card at your teen's favorite store. And if you know you can pay the debt off before interest kicks in, then use your rewards card for purchasing gifts. That way, you earn cash back or miles that you can take advantage of in 2014.
Beverly Harzog is a nationally recognized credit card expert, consumer advocate, and author of Confessions of a Credit Junkie: Everything you need to know to avoid the mistakes I made. She runs a popular credit card blog on her website, BeverlyHarzog.com
6. Create a personal layaway plan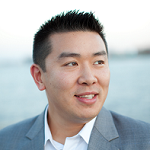 I have two shopping tips – one of which isn't something that fits within the context of "now." I like to save throughout the year for my gifts during the holidays.
So I don't wait until the last few months of the year, I start planning roughly how much I want to spend per person and then putting that money into an account. So if I have ten people to buy for and I budget, $100 each, I'll try to put $1,000 in a savings account throughout the year. It's like a self-made layaway plan. That's not really a good tip right now (maybe next year?).
My favorite tip that you can do right now is to try to buy everything online. I hate going into stores, especially during the holidays where the mall is always packed, parking is miserable, and people are miserable.
You can buy anything online these days and chances are you can save yourself a lot of money when you shop online because prices are better and sales tax is often not collected unless the merchant has a physical location in your state.
Jim Wang is the founder of Bargaineering.com and now writes at MicroBlogger.com
7. Buy gifts throughout the year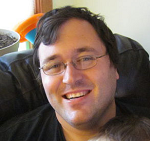 My best tip is to use the whole year for shopping.  Since I already have a list of people to buy for in December, I just hold onto that list – and the ideas I had for them – and look for matching items throughout the year.
I have most of my Christmas shopping done and it's only September!
Trent Hamm is author of The Simple Dollar and founder of TheSimpleDollar.com
8. No gift policy with close friends.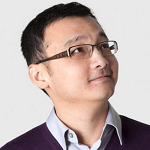 Talk to all your close friends and have a no gift policy. Instead, use some of that money usually spent on wasted gifts and have a great experience together.
It could be a simple night out, or even a mini vacation. You'll end up having so much more fun and wondered why everyone concentrates on buying material goods most recipients don't even like in the first place.
David Ning is the founder of MoneyNing.com
9. Use these money-saving apps

When it comes to holiday shopping, using apps can be one of the best ways you can save money. What are some of the best apps you can use?
RedLaser and Price Grabber enable you to comparison shop and find the best deals on the items on your shopping list, SavedPlus automatically causes you to save money each time you make a purchase by depositing a percentage of what you spend from your checking account into your savings account, and Coupon Sherpa or Yowza can help you find coupons to save even more money!
With so many easy to use apps to help you save, holiday shopping doesn't have to empty your wallet and can instead help you grow the amount of money in your savings account!
Ashley Jacobs is Wise Bread's Community Coordinator and hosts Wise Bread's weekly #WBChat on Twitter
10. Use Evernote to keep track of gift ideas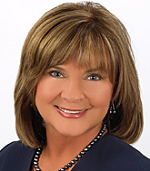 One of my favorite shopping tips is to buy all year as you see interesting things so that you don't have the pressure on your time, budget, and creativity all hitting you at one time in December.
My husband and I do quite a bit of personal travel, so I try to pick up items that represent the area, which makes even a jar of berry jam or spicy mustard special because it came from somewhere else.
I often focus on consumables such as jams, unique seasoning mixes, etc. because so many in my family don't really need to acquire more "stuff."
My "go to" app is Evernote.  If you are shopping online and want to remember a page on a site, you clip it to Evernote and you can tag it (possibly with a name of person you were shopping for). It is a great way to keep ideas from all your devices since it works on PC, pad or phone.
Maxine Sweet is the Sr. Vice President of Consumer Education at Experian
11. Plan ahead.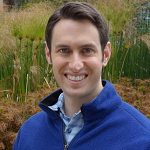 The best advice I can give is to plan ahead. If you start by making a list of people on your holiday gift list early – as in, before Thanksgiving – then you can strategically take advantage of any deals that you find.
For example, you might notice a Black Friday discount at Toys R Us and use the opportunity to get an affordable gift for your niece or nephew (this article from PT Money has good Black Friday tips). Or use the advance time before the holidays to create thoughtful, low-cost gifts that will make people smile because of the time you put into them rather than how much they cost.
But perhaps most importantly, if you plan ahead you can start saving a little bit each month leading up to the holidays and use it to get through December without going over budget.
Benjamin Feldman is a writer and personal finance expert at ReadyForZero.com, an online tool for paying off debt and building wealth. You can read his work at ReadyForZero's Debt Free Blog.