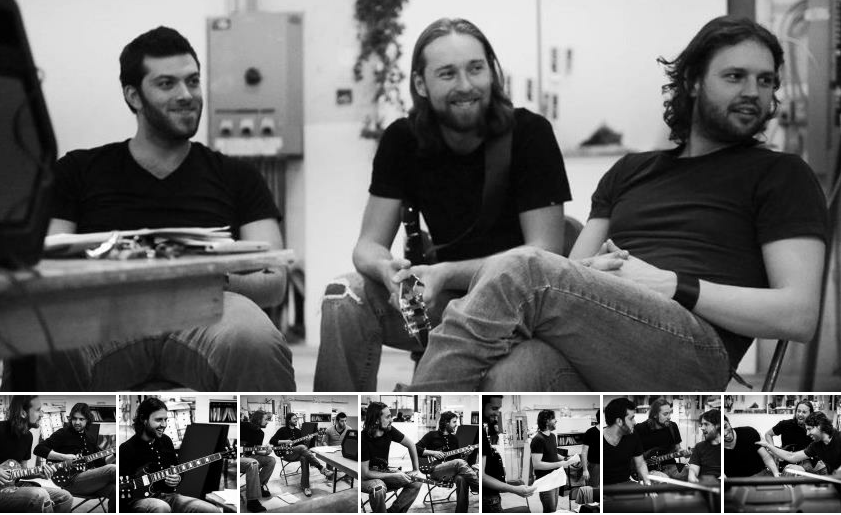 Theyyyy're baaack! They once graced American televisions singing witty lyrics about their personal credit woes while waiting tables in pirate costumes, living out of the in-laws' basement and getting snubbed by women because of their lackluster car.
Now, after a two-year hiatus, The Original Band is back by popular demand. Freecreditscore.comTM today unveils a new creative campaign featuring the likable trio in new roles: beneficiaries of success due to credit education.
The Original Band's first run generated a huge groundswell of fan support, and the story continues that like many artists, they needed to recharge their creative batteries. Now flush with success, they decided it was time to listen to their fans and get back to doing what they do best: rockin' the microphone.
"Our company has consistently received requests to bring back The Original Band," said Ken Chaplin, senior vice president of marketing for freecreditscore.com. "There is an incredible fan base, and it's apparent that they struck a chord with America. We've seen it play out in pop culture as online spoofs, as well as on popular television shows such as Saturday Night Live and Glee."
Music has always been important to the brand's success. Members of The American Secrets, voted the winning band in the 2010 freecreditscore.com Band Search, have been its most recent musical ambassadors.
The power of freecreditscore.com's commercials has continued to capture the attention of consumers while educating them about credit. Consumers love the infectious music and memorable lyrics, and the three new commercials scheduled for the coming months promise to deliver catchy tunes and a great musical experience.
"This is a great example of a client that listened to what customers were saying; there's still a lot of love out there for these guys," said Steve Sage, creative director for The Martin Agency. "It's an iconic campaign and we look forward to this next chapter with our old friends. If you look closely, there are several reminders of the past to be found in these commercials. Stay tuned."
In addition to the commercials, fans can follow the band on our social media channels, such as Facebook and Twitter, as well as on the fan-inspired http://www.freecreditscoreband.com Website, where information, behind-the-scenes videos and images will be housed.
Check them out: