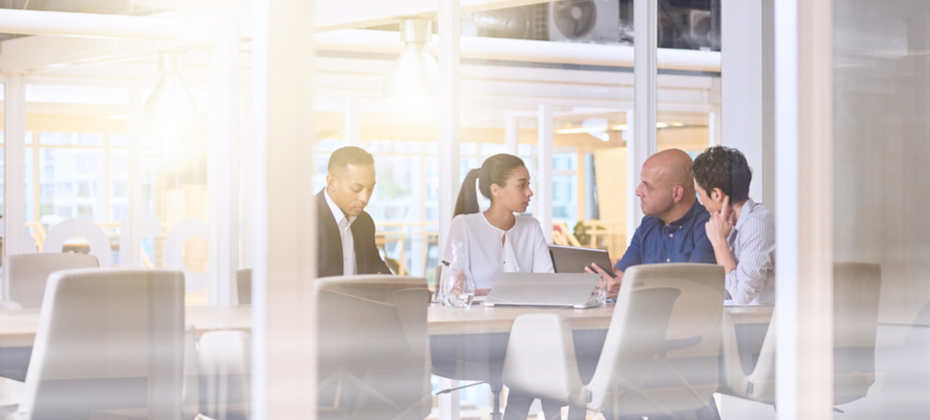 Seven years ago, Bill's healthcare group invested in a new health information system, and the dust still hasn't quite settled. Like most health information system providers, Bill's vendor communicates mostly through the group's IT leader. He has to pick and choose what updates and features are implemented, and the people who work with the system daily are expected to figure out how to make the most out of it.
Fortunately, Bill and the head of IT are great pals. They eat lunch together, go out for after-work cocktails, and try to bridge the gap between their healthcare software vendor and the end users on the frontline. But Bill shouldn't have to rely on that friendship for his healthcare team members to be able to do their jobs, and it shouldn't have taken seven years for the software to be properly integrated.
Bill's not a real person, and his healthcare group is fictitious, but both are archetypes of the new healthcare landscape. Constant market changes and ongoing challenges have forced healthcare systems to partner more closely with medical software vendors. However, it's challenging to find vendors that are willing to roll up their sleeves and work alongside the end users to design solutions that are tailored to their specific needs.
At Experian Health, we want to make sure the first experience your team has with our health information system products is a positive one and that you all look forward to using them every day. Your group's success is our top priority, and playing an active role in your onboarding process helps ensure that success.
Providing health information systems and the knowledge to use them
The problem with the archetype of Bill is that the end users in the group had to take on the tasks of learning and optimizing the system themselves. Trainers lacked the deep level of understanding needed to create enthusiasm about the system, and overall adoption lagged. By contrast, we know our solutions like the back of our hands, so it only makes sense for us to share that knowledge and collaborate to implement those solutions through medical software training.
With years of experience under our belt working with healthcare organizations across the country, we've heard virtually every possible question end users ask. That experience gives us the flexibility to come up with on-the-fly solutions to challenges we haven't thought of yet and suggest ways to optimize your group's workflow with the system. We can offer shortcuts, tips, and tricks to make the system work more efficiently for your team.
Collaborative onboarding lets our clients dive deeper into learning their new systems than they could by just reading predetermined lesson plans and FAQ lists. It helps us when we help you make the medical software training go smoother and ensure all end users actually want to use the product. In fact, for the first three to five months, Experian will be a physical presence at your organization, helping with change management and the onboarding process.
Personalized, effective onboarding
The process differs depending on how complex your organization is and what you're installing, but typically, collaborative onboarding adheres to the following timeline:
We start the process with a formal kickoff and demo to get executive leadership and everyone on the frontline up to speed. The demo lays out what the project will look like for the group and gives everyone the chance to start considering how to operationalize it for the organization.
After the kickoff, our teams collaborate with specific subject matter experts and start digging into the nitty-gritty design and functionality detail work. We really stress the importance of operational input from people who will be champions for their specific areas, not just the IT teams. These champions need to communicate the details of the system's design to their peers.
When the design is complete, we do all of the heavy lifting to build the product, and then we conduct internal testing to make sure it works effectively. Next, we guide operational champions through user-acceptance testing to make sure the product meets their needs. User-acceptance testing occurs in a real-life, day-to-day setting so users can validate that it fits into their workflow.
Once we iron out any changes warranted by the user-acceptance testing, we extend training into the larger workforce and officially go live. A month later, we come back and hold an optimization workshop to observe users in action. We can answer questions and provide suggestions on how to improve efficiency even further or make tweaks to improve user processes.
With the rush to adopt faster and more efficient technology, many healthcare organizations have been left in the dust to figure out how to make new technology work best for them. At Experian Health, we stick around after software implementation to make sure your entire organization can hit the ground running. Our mission is to help the healthcare industry succeed in providing better, more comprehensive care to patients, and collaborative onboarding ensures our products do just that.