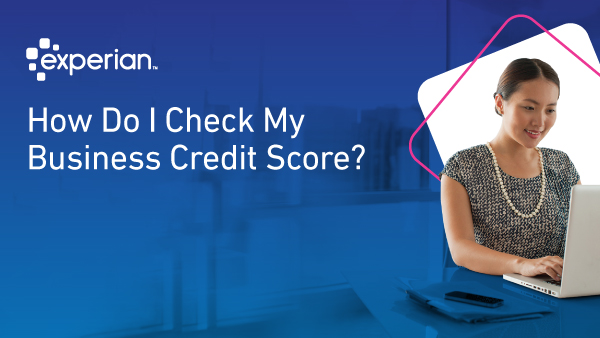 Both businesses and individual consumers have credit scores that reflect how they've historically used credit. Lenders and others use these scores to help determine creditworthiness and make decisions based on what they see. Your Business credit score is based on different information than personal credit scores and use a different scoring system. Learn now to check your business credit score.
How Do Business Credit Scores Work?
Business credit bureaus use information from a wide range of sources to compile business credit reports, which are then used to generate business credit scores. Data in business credit reports may come from your business's creditors; its vendors and suppliers; public records and court filings; and collection agencies.
For instance, Experian business credit reports show data such as location and contact information, time in business, the company's Standard Industrial Classification (SIC) and North American Industrial Classification System (NAICS) codes, annual sales and number of employees. It will also show any judgments, UCC filings or tax liens against your company and any accounts in collections. Finally, it looks at how you handle commercial credit payments on loans, credit cards, and bank or trade lines of credit.
Each business credit reporting agency weighs the information in your credit report differently and uses its own unique method to calculate your credit score. For example, Experian calculates your business credit score based on:
Credit: Number of trade accounts, outstanding balances, payment behaviors, credit utilization and trends over time
Public records: How recent and how frequent any liens, judgments or bankruptcies are and how much money was involved
Demographics: The number of years you've been in business, your SIC and NAICS codes and the size of the business
Experian Business Credit Scores range from 1 to 100. As with consumer credit scores, higher scores signify better credit.
Where Can I Check My Business Credit Score?
You can check your Experian business credit score by purchasing a one-time copy of your credit report or signing up for business credit monitoring, including unlimited access to scores.
Reasons to Check Your Business Credit Score
Prevents fraud: Monitoring your business credit score can reveal potential fraud or identity theft. A new account you don't recognize, an application for credit you didn't make, or inaccurate information could be a sign of fraudulent activity. Contact the credit bureau if you see anything amiss on your business credit report.
Monitors business health: Your business credit score is an indicator of the financial health of your business. A good business credit score can open doors, giving you access to more credit, lower interest rates and better loan terms. Your business credit may be the deciding factor in whether you get approved for a lease or for trade credit. Regularly checking your business credit score gives you a sense of where your business stands and how successful your applications for credit are likely to be.
Safeguards your personal assets: Without a good business credit score, you may need to personally guarantee business loans or use your personal credit score to apply for business credit. This could put your personal assets—and personal credit score—at risk if your business suffers a downturn and you can't pay these bills. A good business credit score can help you get credit in your business's name, protecting your personal assets.
How to Establish and Build Business Credit
Start establishing a business credit history by legally registering your business and getting an employer identification number (EIN) from the IRS. Open business bank accounts, leases, utility services and other accounts in your business's name, rather than your own.
You can begin to build business credit by making moves such as getting a business credit card and requesting trade credit from suppliers, then making your payments on time. For these payments to help your business credit score, you'll need to work with companies that report to business credit bureaus. Not all of them do, but companies are often willing to do so if you ask.
As with personal credit, paying your creditors on time is key to improving your business credit score. You should also check your business credit score regularly, making sure the information in your credit report is correct and current.
Keep Your Business Credit Score Healthy
Regularly monitoring your business credit score helps keep a pulse on the health of your business—but as a business owner, you already have a lot on your plate. For a convenient way to track your credit score, sign up for business credit monitoring services such as Experian's Business Credit AdvantageSM. It provides alerts whenever your business credit score changes and early warnings of potential fraud to give you peace of mind. Plus you get unlimited access to your business credit report and score all year long.
About the author
Drawing on 20-plus years of experience as a journalist, business magazine editor, and marketing copywriter, Karen Axelton specializes in writing about business and entrepreneurship. She has created content for companies including American Express, Bank of America, MetLife, Amazon, Cox Media, Intel, Intuit, Microsoft and Xerox.