In a very special Inclusion-Forward episode of Small Business Matters, we focus in on people living and working with disabilities in two great interviews.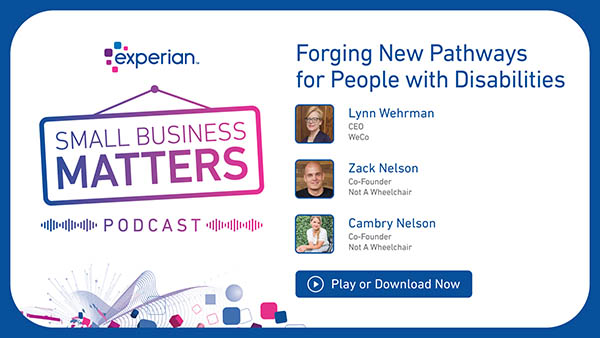 Usability Careers with Purpose and Belonging with Lynn Wehrman of WeCo
On December 3rd, the World will celebrate International Persons with Disabilities Day. To celebrate, Experian has a special episode of the Small Business Matters podcast this week featuring a discussion with Lynn Wehrman of Minneapolis-based WeCo. WeCo specializes in providing high quality user experience testing focused on how individuals living with disabilities interact with electronic formats and the internet. Many of their employees are people living with visible and hidden disabilities. As you will hear in our interview, they are providing their employees with career opportunities and work that offers purpose and meaning.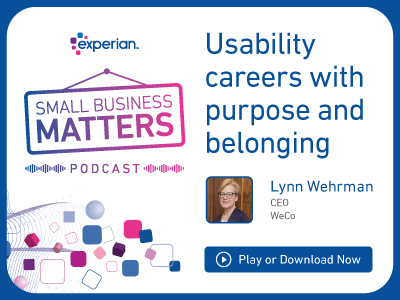 Forging New Pathways for Wheelchair Users
We also share a discussion with Zack and Cambry Nelson, the creators of the "Not a Wheelchair," an off-road, bicycle-based apparatus that is now being used all over North America to help people with disabilities get off the pavement and deeper into nature. We dive into the challenges they faced starting a business during the pandemic, and hear their plans to help even more wheelchair users in the future.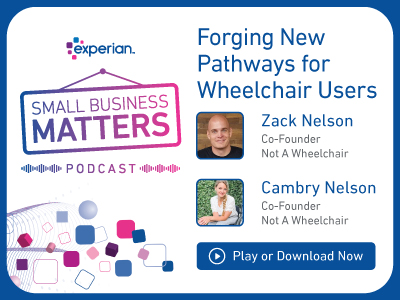 Find more episodes of the show over on our show page.
FOLLOW US
Twitter
Instagram
LinkedIn
YouTube