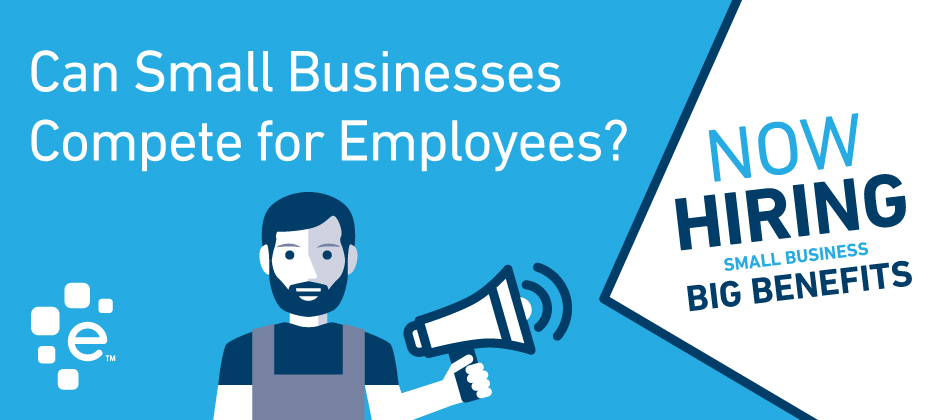 At a recent lunch outing, I was taken aback when an employee of the Ike's Love & Sandwiches shop asked me if I would like to add $.75 to my order so that they could get health benefits. I left a message on the company's website because I thought that was an unusual question and moments later one of the company's owners, Sam, called to explain.
Sam described the difficulties in trying to attract employees to his small business. Health benefits are attractive to job seekers but often too expensive for small business owners. With minimum wage hikes of recent years, businesses with more than 26 employees are finding it tough to be competitive. But that's not stopping them from finding clever ways to still offer health benefits – just make it part of the transaction by asking customers if they would like to add a surcharge. This enables Sam to avoid raising the prices of the sandwiches. Those who don't mind the charge are helping Sam's employees get health benefits they would not ordinarily receive.
Small Business Hiring Trends
A recent report from NFIB revealed that Small Business Optimism continues to trend positive. Small businesses are breaking a 45-year-old record in job openings, job creation and plans to hire. The report also reveals that nearly a quarter of small business owners are struggling to find qualified workers. With the continued rise in small business growth, 24% of those looking to hire report it's even harder to find talent than just 5 years ago. Competition means that business owners have to be even more innovative to attract talent and afford candidate demands.
Attracting Top Talent from Big Names
Indeed's 2018 Small Business Survey showed that 37% of small to medium businesses compete with big-name companies by offering higher salaries. Higher salaries can be challenging to business cash flow, so small businesses are being creative with offerings such as:
The ability to grow with an advance quickly within the organization

Telecommuting or working from anywhere

Flextime

Generous vacation policies

Open or unlimited paid time off
Younger job seekers and Millennials are also searching for meaningful work and authentic connections with co-workers. Small businesses have the edge when it comes to candidates looking for career potential instead of simply blending in with a large corporate structure. Employees want to feel like they'll have an impact and a bright future with an employer that cares about them as individuals.
Inventive, Low-Cost Perks
While it was interesting to see how Ike's sandwich shop paid for employee benefits, startups and entrepreneurs have discovered unique perks to attract job seekers at a low cost. These benefits provide employees with positive and happier feelings about their place of work as well as attracting new candidates.
Pet-friendly – A 2018 study revealed that

workplaces that allowed pets

and/or offered pet insurance retained employees longer, employees took fewer sick days and they felt more engaged in their jobs.

Summer hours –

Four day work weeks

during the summer allow employees to take advantage of vacation and travel plans.

Fitness/Wellness – Offering to pay for part of a fitness program, gym membership or healthy choices in the break room, these perks can keep employees healthy and motivated.

Telehealth options – Without the hefty cost of health insurance, telehealth offers healthcare services via a mobile device, typically through apps.

Free food & drinks – Some businesses not only have a fully stocked kitchen, but they may also even provide beer for those post-work happy hours.

Commuter benefits – A small monthly stipend to pay for public transportation or gas can also be attractive to help pay for the cost of getting to work.

Online Career Training – Spotlighting

career development dramatically improves employee retention

and attracts job seekers.

401K plan – There are plenty of 401K plans for small business to offer as an employee benefit, with or without matching.

Casual dress code – As simple as it seems, allowing employees to dress as they would like is almost expected from younger job candidates.
Litzky PR, a small firm in New Jersey, offers extra time off for wedding planning. Columbus, OH marketing agency, Postali, give a monthly Starbucks allowance. The Catch Co, whose mission is to encourage more time outdoors, allows their employees more outdoor time with company outings and unlimited vacation.
Successful entrepreneurs are competing for talent by re-imagining work/life balance and what coming to work should feel like in 2018. With a little creativity and a lot of heart, fostering an employee-friendly work environment can be the thing that sets your business apart from others who are competing for the same talent.