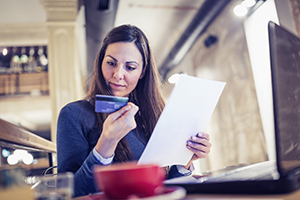 With the long-term effects to the economy unknown, many consumers are feeling the financial impact, while others are looking for opportunities, resulting in a transformational shift in spending. Some brands are experiencing decreased or paused marketing budgets, and you may be trepidatious about making the right decisions in your efforts to grow share of wallet.
Recent events have been an impetus for change and we're seeing brands make modifications to traditional marketing strategies. Some are developing innovative technologies and utilizing new sources of data and analytics. As we look at how these changes impact marketing results, we see the gap grow between those brands who are equipped to pivot and implement new strategies quickly, versus those who are not.
So what steps can your organization implement now to make the smartest choices for both your customers and your business to secure more share of wallet? Here are four ideas to accelerate the success of your next financial marketing campaign:
1. Meet your customers wherever they are: Digital-first strategies have never been more relevant than they are right now. While consumers have fully embraced online engagement, marketers are even more focused on reaching high-value segments in the channels they utilize. By using an informed, data-driven strategy that includes preferred marketing communication channels and decision-making styles, engagement increases across those channels your target audience frequents the most. For example, are they heavy social media users? Do they prefer streaming TV? Or do they tend to rely on financial advice vs. performing their own research? To drive take rates, your audience must be exposed to a tailored message, in the right channel, and possibly multiple times.
2. Use messaging that resonates: As consumers refocus priorities, their expectations of brands with whom they do business are ever-increasing. Reflecting an understanding of the current needs and interests of your customers and prospects is an undertone that can only help strengthen their view of your brand. Consumer behavior has changed and is unlikely to revert to what was, so you want to be relevant, but you also do not want to be seen as 'tone deaf'. As a result, consider revising your segmentation strategy to leverage predictive insights, such as household economic indicators, financial behaviors, lifestyle propensities and interests to help shape your message into one that truly makes an impact.
3. Prove the worth of your campaign: New consumer journeys are being formulated and showing ROI is imperative as your marketing budget is scrutinized. Having the right industry-relevant metrics and reports to analyze and share with leadership are key. Demonstrate that your campaigns are contributing to bottom-line success—and justify future campaigns—by using data-driven measurement insights collected across multiple reads and countless touchpoints. Marketing budgets are being scrutinized now more than ever, so showing ROI is critical. Having the right metrics and reports to analyze and share with leadership are key.
4. Follow government regulations—leverage Fair Lending-friendly audiences: Whether you're cross-selling or prospecting, now is the time to identify the right audiences with rich data insights to not only execute impactful campaigns but adhere to government regulations that protect consumers and your organization. Trusting that the data you are activating follows Fair Lending Laws, including the Equal Credit Opportunity Act ("ECOA") and the Fair Housing Act ("FHA") is crucial. The Federal ECOA prohibits creditors from discriminating against credit applicants on the basis of several prohibited factors. Developing people-based segments that are not derived using these factors positions you to follow these regulations. Check out our previous blog post about Fair Lending-friendly audiences here.
As you transition to new operating models, access to current and accurate consumer data can provide confidence in campaign potential, help you avoid business risk, enable you to respond to market changes and make better decisions. Experian can help you implement these strategies and put your brand unique position for growth. From start to finish, we provide the marketing solutions you need to plan, build and execute successful, Fair Lending-friendly campaigns to cross-sell to existing customers and acquire new customers.
Learn more about Experian's financial services marketing solutions here.
*Experian Fair Lending-friendly audiences do not constitute legal advice or otherwise assure compliance with the FHA, ECOA, or any other applicable laws. It's recommended to seek legal advice with respect to the use of data in connection with lending decisions or application and compliance with applicable laws.