What is identity proofing?
The goal of identity proofing is to verify whether individuals are who they claim to be. Identity proofing is applied in the acquisition and origination stages of the Customer Life Cycle and typically performed during or prior to activities such as account opening, biometric enrollment, or when users sign up for a service.
Why is identity proofing important?
The National Institute of Standards and Technology's (NIST) Special Publication 800-63-3, Digital Identity Guidelines calls for collecting and assessing multiple pieces of user asserted evidence to make an identity proofing decision. These changes have been made because of the continuous compromise of personally identifiable information (PII), including elements such as name, SSN, and physical address.
Our Identity Proofing solution is NIST 800-63-3 IAL2 certified by Kantara Initiative.
Meet requirements for:

Identity verification and resolution

Biometric facial recognition
How we can help
Comprehensive set of workflows, certified to meet resolution, validation, and verification requirements specific to Special Publication Digital Identity Guidelines 800-63-3 for Identity Assurance Level 2
Collect, validate, and assess risk on PII data with updated intelligence powered by billions of identity and transactional records and attributes
Analytics solutions for risk assessment to isolate suspicious activity
Evidence collection, validation, and verification spanning identity numbers to remotely provided documents
Device intelligence, document verification, biometric facial recognition, custom risk models, and more
Workflow orchestration and decisioning capabilities for user request acceptance, onboarding, or on-going access protocols
Robust consulting services to help your team adhere to compliant identity proofing practices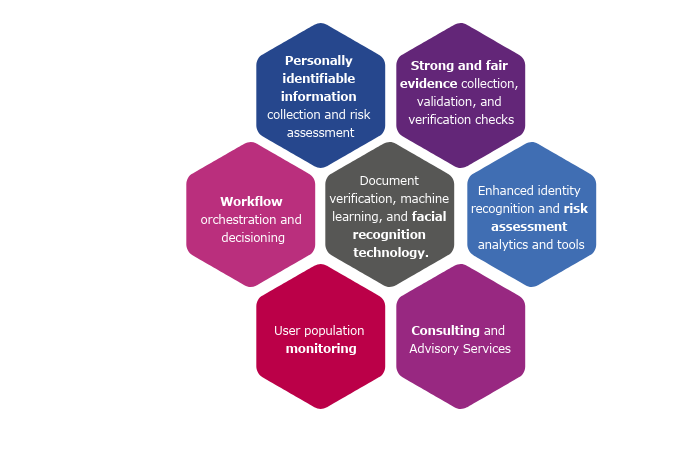 Identity proofing insights and best practices.
This paper provides perspective on identity proofing and risk-based authentication — and more specifically — how those activities may be leveraged for remote access to information systems.
Download the paper now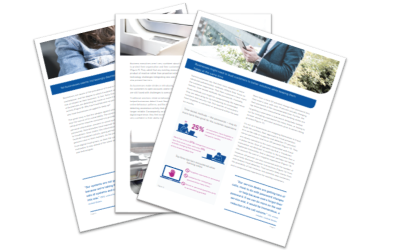 Benefits:
ID verification for diverse populations including underserved and unbanked.
Fraud risk and loss mitigation, user protection, and reputational risk avoidance.
Multiple identity proofing capabilities requiring fewer resources to investigate and categorize potential fraud.
Operational efficiency gains and cost control through lower false positives and referrals.
Detailed historical reference and audit intelligence at transaction level.
Future-proof solution to meet future compliance requirements and enhancements delivered regularly.