Understand the risk of new digital identities and acquire profitable, legitimate customers.
Improving your CIP program:
What is CIP?
Customer Identification Program (CIP) refers to regulatory requirements that require financial institutions to verify the identities of their customers. CIP is part of a larger set of regulatory requirements aimed at preventing the U.S. financial system from being used to perpetrate fraud, launder money, finance terrorism and other bad stuff. In May 2018 changes to CIP require identity verification of beneficial business owners and require CIP programs to cover events that trigger reverification.
Through working with our team, we can help you: decrease the need for manual intervention, access verification data in real time, define a "match" for identity elements, execute step-up authentication when necessary, and consolidate the costs related to CIP and fraud risk scoring.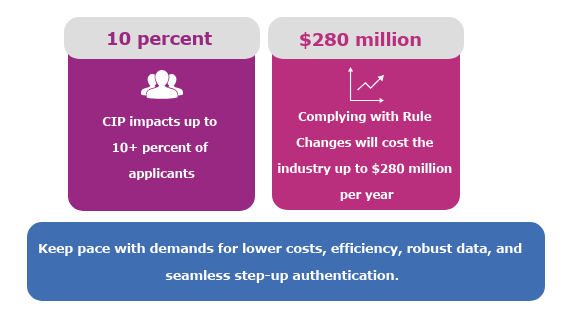 Tip sheet: Solving for the biggest problem you aren't solving.
CIP verification remains outdated and chained to limited data, inflexible decisions, and sometimes manual efforts and poor customer experience. Learn how to find a CIP solution that works for you.
Download my copy now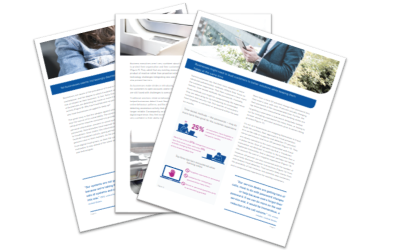 Our tools can help you
Help comply with the Patriot Act, Red Flags Rule, and Bank Secrecy Act/Anti-Money Laundering Acts.
Leverage an automated workflow using the most diverse and reliable data in the industry as well as step-up authentication such as document verification and KBA questions.
Help meet new regulatory guidelines that are pushing requirements deeper into commercial lending.
Replace subjective decisions with automation and enable customers to define a match.
Generate a CIP decisions as part of a fraud-risk scoring process to consolidate vendors and transaction costs.
Focus on growth and verify emerging populations beyond what is available in traditional consumer credit data.