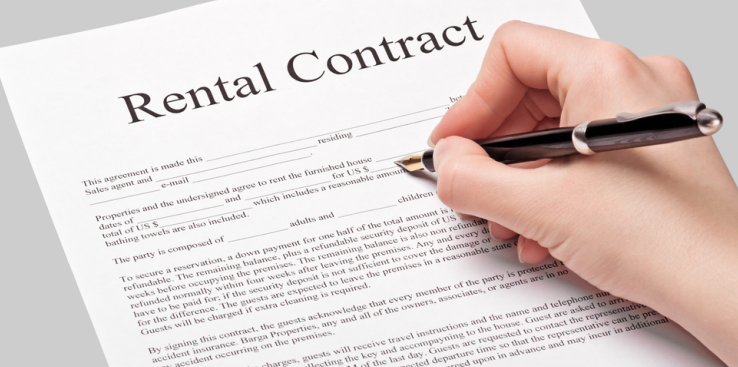 Experian® RentBureau®, the leading provider of rental payment history data to the multifamily industry, today announces the agreement of Riverstone Residential Group to contribute its residents' payment data to Experian RentBureau.
With the collaboration, Riverstone Residential Group becomes the largest fee-management apartment firm to furnish rental payment history to Experian RentBureau, enabling faster debt collection, enhancing protection from lease skips, and encouraging residents living in Riverstone Residential Group rental communities to pay rent in a timely and comprehensive manner.
"We are thrilled to collaborate with Riverstone Residential and receive valuable rental payment history data from the company's Riverstone-owned and fee-managed communities across the country," said Brannan Johnston, vice president and managing director for Experian RentBureau.
"By furnishing resident rental payment history data to Experian RentBureau, Riverstone Residential will immediately enhance the effectiveness of its rental collections while decreasing bad debt levels and encouraging proactive rental payment practices among its residents, leading directly to increases in net operating income (NOI) and the bottom line."
"We have witnessed the impact of rental payment history from day one, and being able to furnish that data as a credit item — whether it is above or below the line — is the key to creating a better rental prospect for everyone," said Mark Stringer, senior vice president of Riverstone Screening Services and Riverstone Receivables.
"I believe this type of risk management helps not only Riverstone, but all companies, and as a data furnisher we expect to play a lead role in creating a rental payment history data set that not only assists with tracking skips on behalf of owners, but over time ultimately helps the resident to improve their payment practices."
Based in Dallas, Texas, Riverstone Residential is one of the largest apartment fee-managers in the United States, approaching 170,000 multifamily apartment units under management.
Furnishing data to Experian RentBureau will augment the firm's internal collections department, greatly reducing the likelihood of resident skips while improving collections and lessening the need for listing outstanding bad debt with third-party collections agencies while encouraging more efficient, prompt and complete rent payments from residents.
Since beginning the collaboration with Experian RentBureau three months ago, Riverstone Residential has already received more than 400 "hits" of rental applicants attempting to move in to a community while still owing a rental payment debt elsewhere.
Without access to rental payment data, residents and community managers alike can typically wait six to eight months for negative rental history to appear on a credit report as the result of traditional collection efforts.
"Now that our rental payments are being reported, residents can find out more quickly if there is outstanding debt that will negatively impact their efforts to get credit or lease an apartment," Stringer said. "It makes it easier for both us and the resident to identify what the problem is and have it corrected."
Experian RentBureau is part of Experian, the leading global information services company and the first and only major credit reporting agency to include rental payment data in its credit reports.