Two weeks ago, hundreds of marketers gathered in Las Vegas for our annual, three-day Client Summit. Throughout the inspiring sessions and endless networking opportunities, there were a few lessons that seemed to surface over and over. Let's take a look back at the most inspiring and important themes from 2015 Client Summit:
Perseverance
The main stage of Client Summit featured some of the most motivating speakers we've seen. Yet these impressive individuals stressed over and over that perseverance was the main factor in their personal successes as well as the successes of their brands. In the panel with Carli Lloyd, Megan Rapinoe and Jill Ellis of the United States Women's National Soccer Team, each spoke on the importance of perseverance in their World Cup win. Specifically, Carli recalled a time when she almost put her cleats on the shelf for good after being cut from the U.S. under 21 team. However, she played her way back onto the national team and eventually led the U.S. to its first world title in 16 years.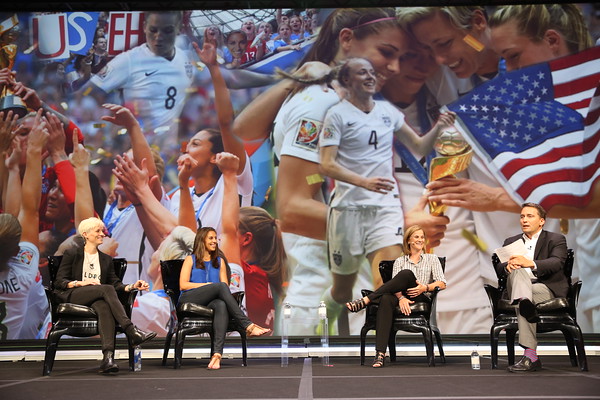 Actor Joe Manganiello also stressed the importance of perseverance to his career. When he was rejected from his dream school, he took classes and studied harder to prove that he belonged. In one of the most memorable quotes of the interview, he shared advice about rejection; "Never take no for an answer until you're done. But when are you done? Lick your wounds and come up with a better plan."
Aunthenticity
During her interview with SVP of Sales Mar Brandt, the CEO and Founder of Fuck Cancer, Yael Cohen, shared:
We won hearts and minds by being authentic. Cancer is hard; it's uncomfortable, it's funny, its powerful…Being human, we have a whole array of emotions, and [when] you get cancer, people chop off half of the emotions you can have. You can be 'sad' to 'really sad' but nothing in between….We encourage people to express these authentic emotions and give them a safe space to do it. And through that we become their cancer family.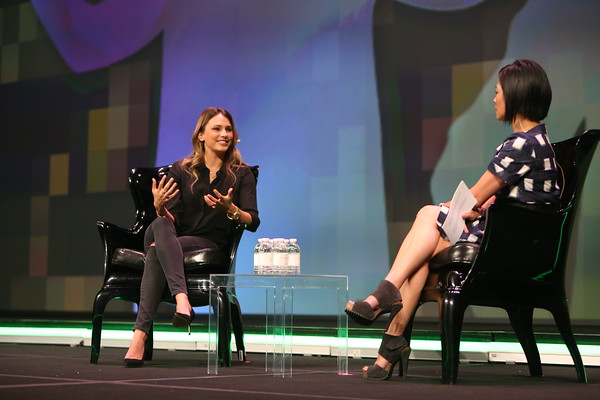 Erik Wahl, graffiti artist, author and entrepreneur, shared Yael's sentiment. His engaging presentation reminded everyone in the room about the importance of remaining authentic, especially in an often-stifling corporate environment. Pressing through the fear of judgement is key to opening up a new realm of possibilities, both personally and professionally.
Authenticity can propel a brand into the hearts and minds of consumers. Building a true brand community where individuals not only identify with the brand, but also want to share their experience, is what makes brands like Fuck Cancer so effective.
Listening
When asked her biggest piece of advice for brands, Yael said it is to "tell the truth, and listen to your community…We think we know our consumers better than they know themselves, but we don't. Listen to their needs." Listening to her Fuck Cancer community is what helps her team generate content that their community loves, latches on to and wants to share.
This theme was hammered home in VP of Global Marketing Ashley Johnston's interview with Stephanie McMahon, Chief Brand Officer of WWE. In it, she spoke about the huge role listening to fans plays in the WWE brand. For WWE, "social media allows our fans to have that voice, even when they aren't in the arena. And we listen." Through social media, the WWE brand is able to connect with 500+ million members of their universe, increasing their reach far beyond the live events and television set.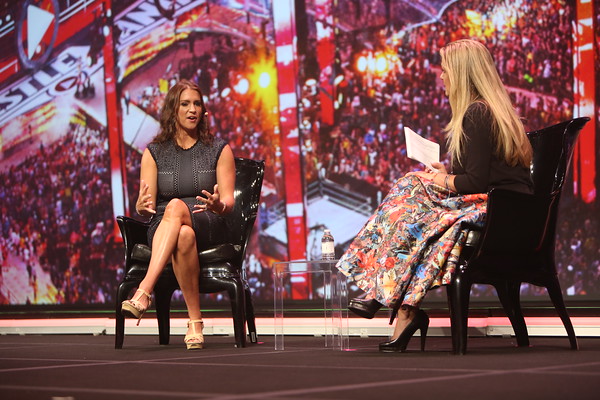 No matter your industry, listening to customers and their needs is the core function of marketing. These speakers reminded us all of that simple promise. To become truly customer-centric, brands need to wholeheartedly design their marketing strategies to support and enable the customer. It'll take perserverance, but by remaining authentic and listening to the customer, we as marketers will be on our way to marketing utopia.
You can watch all main stage interviews and presentations here.