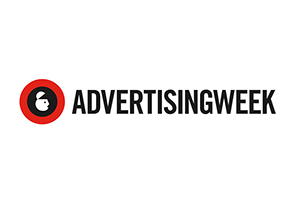 Can you believe it…Advertising Week 2019 is already right around the corner (Sept. 23-26)! As always, there is no shortage of breakout sessions, so now's the time to strategize your session attendance. Check out the latest agenda here.
Sessions fill up quickly, so you'll want to plan to line up for them at least 10 minutes before they begin. Unfortunately, this might mean leaving your prior session a bit early, but at least you'll beat the crowds! (And don't forget to wear comfortable shoes!)
To help marketers learn new ways to have more meaningful interactions with consumers, Experian has two exciting sessions lined up for Advertising Week:
Monday, September 23 – Culture Builders Stage – 10:45am*
Session: So much data…so little time
Today's brands have endless amounts of data about their customers including: behavioral data, such as how often they visit your website; demographics, such as their geographic location; and purchase history, such as what they purchase and how much they spend. Data comes in from multiple devices and locations, including offline activity, and most brands are still struggling to manage all the data and use it to make smarter advertising decisions and deliver intelligent interactions. The panel will discuss how brands can know and communicate with their customers on a more personal level by unifying customer data on a centralized platform.
Moderated by: Christine Frohlich, VP of Product Management, Experian
Read more at http://newyork.advertisingweek.com/schedule/?action=filter&keyword=experian#aJKXcGxjk0QiQL46.99
Monday, September 23 – Entertainers Stage – 3:30pm*
Session: The TV business is a data business – now things get interesting
Technology has given viewers the ability to watch TV anywhere in the world, at any time. But while the evolution of TV has made it more convenient and easier to watch what you want, whenever you want, it's created challenges for advertisers hoping to better connect with people. Fortunately, TV advertising is evolving and getting smarter. Two leaders in the TV space, Experian and TiVo will discuss how their collaboration allows them to use data more efficiently, identify their audiences and measure the effectiveness of TV campaigns.
Presenters:
Brad Danaher, Director of TV Solutions, Experian
Walt Horstman, President, TiVo
Read more at http://newyork.advertisingweek.com/schedule/?action=filter&keyword=experian#aJKXcGxjk0QiQL46.99
We'll have an additional speaker placement as well, but don't yet have the details. Keep checking the agenda (search for "Experian") or our social media accounts for the latest!
Wednesday, September 25th – Experian + TiVo Cocktail Party
We're also co-hosting a party with our friends at TiVo during Advertising Week. If you'd like to attend, please contact your Experian Sales representative for more details and to RSVP. You'll get a chance to catch up with old friends, meet new ones, and chat with our presenters!
We look forward to seeing you at Advertising Week! If you'd like to schedule a meeting with one of our representatives for that week, please email us at experianmarketingsolutions@experian.com.
*Date and time subject to change