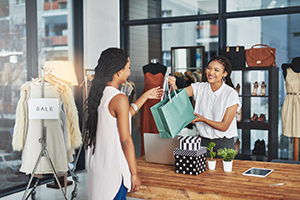 When it comes to building effective marketing campaigns, it has become increasingly important for businesses to truly understand who their consumers are in order to deliver the most relevant and timely content possible. And, with consumers accessing information across multiple channels, there is a breadth of consumer data across different devices and vendors. By accessing and analyzing these data points, marketers can paint a holistic picture of their consumers and deliver campaigns that will resonate with them. But, to tackle this challenge, marketers need to identify the right vendor and solution. That comes down to having the right tools, and Experian was recently cited in two leading analyst reports.
The Forrester report, Now Tech: Identity Resolution, Q3 2018 discusses the importance of establishing an identity resolution roadmap to improve customer data management and better personalize customer interactions. Authored by analysts Joe Stanhope and Susan Bidel, and published in August 2018, the report highlights four functionality segments: onboarding, first-person PII identity, digital identity, and cross-device linking. Experian was recognized in the first person PII (personally identifiable information) identity and digital identity segments.
We were also included in Gartner's August 2018 The Gartner Marketing Technology Vendor Guide, 2018 authored by Bryan Yeager, Adam Sarner, Noah Elkin, and Benjamin Bloom. According to report, "marketing leaders can use this guide to understand the martech vendor ecosystem. Identify martech solutions and vendors capable of enhancing your customer insights and improving marketing operations, performance and outcomes." Experian was listed as a Sample Vendor for identity resolution and for advanced analytics services.
We are thrilled to be included in both reports and to help equip businesses with the solutions they need to make the best use of their data and make the right marketing decisions. Experian recently launched its MarketingConnectSM solution set, designed to help brands and marketers link together disparate systems of audience insights and engagement to foster a more seamless and personalized omni-channel customer experience. Additionally, we recently launched the Experian Marketing EngineTM to help automotive marketers better allocate marketing spend by identifying prospective car buyers more precisely and delivering content that resonates with them.
Identity resolution and analytics are an important prerequisite to a campaign. With the right data and insights, you'll reach the right consumers for your products and services at the right time. By connecting with customers on a more personal level, not only will you achieve higher ROI from your campaigns, but you'll also increase client retention, and ultimately drive the results you need to reach your business objectives. As a proven leader in the industry, Experian is committed to helping you throughout the journey.