How Teenage Girls Spend Their Money
It's football season and that means that millions of American teens, especially girls, will be daydreaming—and fretting—about putting together the perfect homecoming look.
Experian Simmons examines the purchase behaviors of high school age girls and finds that 15 and 16 year-olds are the most likely to spend their allowance or paychecks on fashion-related items like clothing, make-up, and jewelry and accessories.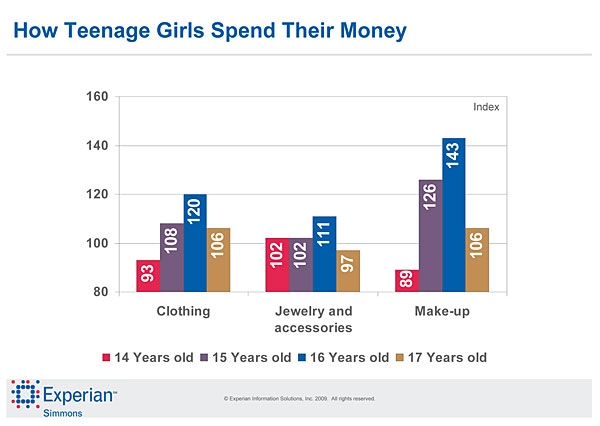 Fifteen and 16 Year-old Girls are More Likely to Spend Money on Beauty Products
Fashion Forward Females
Consistent with the spending data on the previous slides, 15 and 16 year-old girls are typically the most fashion- and appearance-conscious.