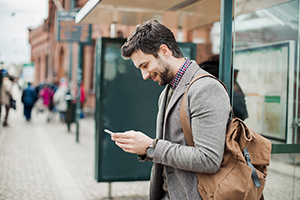 Customer data is the core and foundation of any strategic efforts to retain and grow customer relationships.  Whether that be through retail sales, account expansion, increased subscriber engagement, or increased giving in a non-profit setting, the need to know and understand your customers has never been greater.  Yet, where is YOUR data?  The acronyms abound. CRM, DMP, AMP, ESP, SMP, not to mention the ubiquitous marketing clouds.  The possibilities seem endless.  Many of these acronyms have brought new promises to understand, reach, and engage with consumers, whether they be your existing customers or new prospects.  With each new channel has brought with it a whole new ecosystem, new data to understand and integrate, and yet another piece of a growing technology stack.  And certainly, these are useful and necessary additions for many marketers.
But how well do they deliver fully on their visions of commonly promoted themes?  How good is your "single customer view"?  How "holistic" are your insights?  How well are you able to "seamlessly understand your customers in offline and online channels"?  You probably still have concerns.  In the rush to amass cookies, to increase email capture rates, and to deliver SMS messaging, we have often left offline behind.  We've built up large pools of digital data, yet our insights remain one-dimensional.  To get past this, we have to take a long hard look at where our data lives and how it's managed.
To get started ask yourself a few questions:
Are you truly connecting and aggregating your online and offline data to create multi-dimensional understanding of your customers?
Are you doing this in a way that leverages your core PII (your "CRM" data) attributes along with online anonymous data (in a privacy compliant manner, of course)?
Are you able to quickly create audiences that are deployed into coordinated campaigns, and to generate lookalike prospects all at the same time?  Can all of this be done by a non-technical member of your marketing team using an intuitive web-based interface?  All in a cost-effective manner?
If the answer to any of these are no, then talk to us.  We've created a solution that meets these needs called the Customer Data EngineTM.