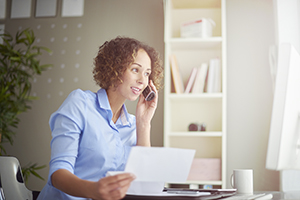 It's no longer an option for brands to understand their audiences. Given the advances in ad tech over the past few years, any brand who wants to thrive in today's economy understands that there is an expectation among consumers that all communications they receive are relevant and customized to them.
This holds true for all advertisers, including financial institutions. Sending irrelevant loan offers or other products can cause frustration and detachment. Financial marketers, like all marketers, have to be able reach the right customers, at the right time, on the right device, with the right messaging. The challenge facing the financial industry today is how can they continue to provide customized advertising to potential clients while also respecting anti-discriminatory regulations?
There are a number of government regulations, including the Fair Housing Act (FHA) and The Equal Credit Opportunity Act (ECOA), which are designed to protect consumers from discriminatory marketing practices. As a result, financial marketers need to ensure the demographic information they use to better understand their target audiences and inform their campaigns is not seen, abused or used in an unfair manner. For most third-party data companies, building audiences that exclude regulatory definitions of discriminatory can be challenging. These audiences tend to be so broad and thus ineffective in targeting the right future customer.
Experian has the solution with our Fair Lending Act (FLA) friendly audiences. Given our expertise in both financial regulations and consumer data, putting together highly effective FLA friendly audiences was a no-brainer.
To help you reach the right audience, Experian leverages its full ConsumerViewSM file that has information on over 300 million consumers in the US. With information on who they are, how to reach them, and what they do, the ConsumerView file goes beyond basic demographic information, enabling Experian to help financial marketers send customized advertising that is also FLA friendly.
As a leader in the financial space for more than 100 years, Experian understands the importance of compliance and that clients want to feel confident that the audiences they have access to are not created through a biased or inappropriate process. Experian will work with both its data partners and its clients to provide transparency on what goes into Fair Lending Act friendly audiences.* Marketers can feel confident knowing that our FLA friendly audience data was built with regulatory compliance in mind.
Getting the right audience in place is one of the quickest ways to get the sale and increase lifetime customers. However, there are many variables that need to be considered, including seasons and holidays, brand alignment, and compliance. One of the ways to take some of the pressure off is to work with audience data that is already FLA friendly.
Learn more about Experian Audiences here, or contact us today at audiences@experian.com to get started and request FLA friendly audiences for your campaigns.
*Experian FLA audiences do not constitute legal advice or otherwise assure compliance with the FHA, ECOA, or any other applicable laws. It's recommended to seek legal advice with respect to the use of data in connection with lending decisions or application and compliance with applicable laws.