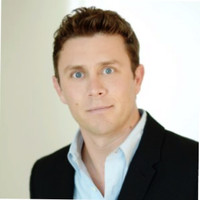 Recently, Patrick Workman, Experian Marketing Services' vice president of global platform partnerships, was named as part of DMN's annual 40Under40 list. The recognition is given to executives under the age of 40 who are truly changing the landscape of contemporary marketing, and paving the way for constant innovation.
Constant innovation is part of the culture at Experian, as we adapt to the evolving needs of society. Patrick exemplifies this through the work that he spearheads in our Marketing Services division. He and his team launched the activation partners program to help advertisers connect with people through digital media channels.
The activation partners program furthers Experian's commitment to helping brands uncover the right audiences. We've teamed up with marketing technology leaders such as 4C, Adaptly, Brand Networks, SocialCode and Unified to help brands deliver relevant content.
As part of the program, advertisers can leverage their own first-party data, third-party data from Experian's ConsumerViewSM marketing database, or a combination of the two to build audience segments and optimize campaigns. Once the audience has been built and the content created, advertisers can work with any of the marketing technology partners to deliver personalized advertisements to people across any marketing channel.
The marketing industry is everchanging, and Patrick has been at the forefront, driving the change, for years. Prior to Experian, he held positions at innovative tech companies including Facebook, Pinterest and Instagram. At Instagram, Patrick was part of a small team of Brand Development Leads who acted as evangelists for the launch of Instagram's advertising business. He used audience intelligence to power brand engagement, activation, and direct response objectives for some of the world's biggest marketers, across the automotive, technology/telecom, and financial service verticals. Additionally, Patrick is an adviser to multiple early stage startups focused on influencer marketing and ticketing.
We're proud that DMN recognizes Patrick as one of the top talents in the marketing industry. We know that he will continue to lead our teams toward the future of marketing, creating solutions that help marketers have more meaningful interactions with their audiences.