In a previous blog entry, Ordering sushi and a lesson in embracing the contextual marketing mindset, I showcased a fictitious scenario that required complex data point integration to pull off.  These kinds of programs can seem overwhelming given the three barriers that many organizations face when embarking on their contextual marketing journey:
Marketing sophistication
A brand's own conventional mindset and the programs that support it
Actionable data
Lack of clean and accurate data that prohibits real-time "on the fly" interactions
Technology
Disparate systems that are unable to link information across repositories, channels and interactions; inability to automate interactions in real-time
Regardless of the barriers, there are ways you can show customers you're listening and provide contextual messages without "boiling the ocean." Take, for example, the recent viral blue/black vs white/gold dress debate.  As the conversation spread throughout Facebook and Twitter, brands like Dunkin' Donuts and Tide tweeted these contextual messages: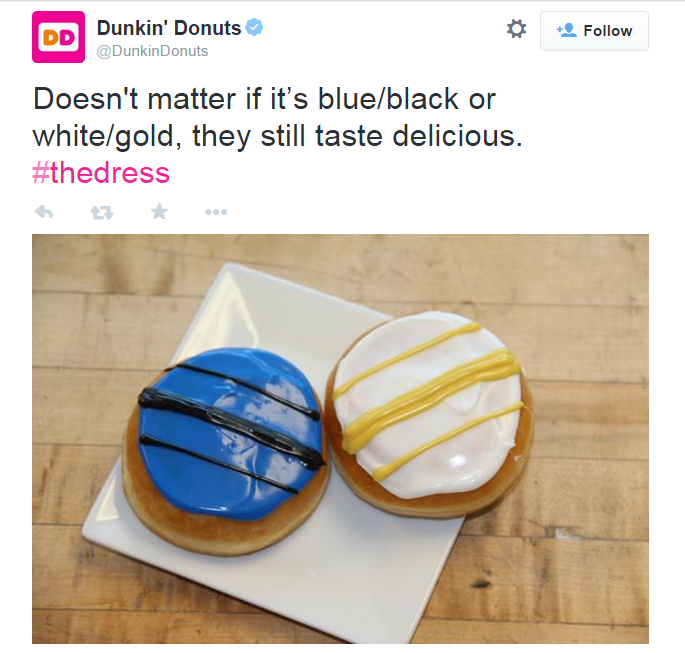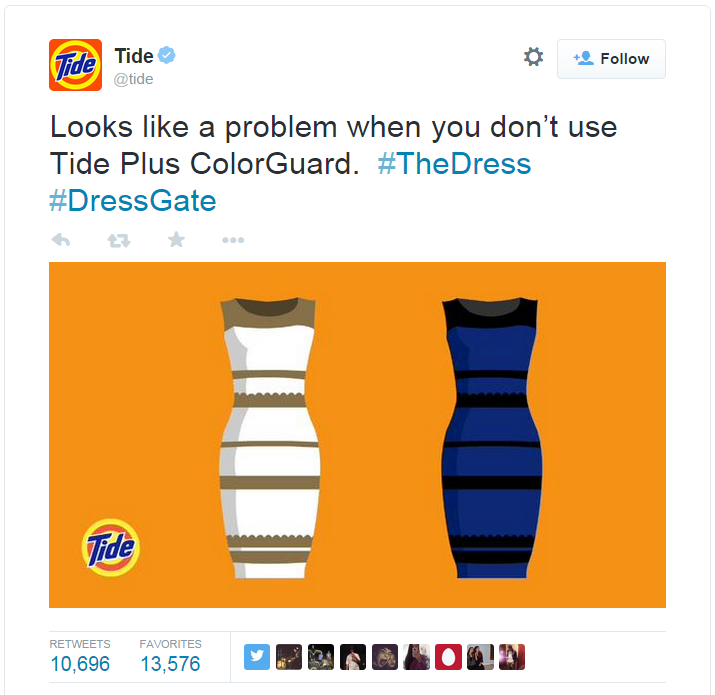 The tweets did not go unnoticed as thousands of followers retweeted, commented and favorited these messages.  The contextual elements used in these messages — channel preference and breaking/relevant news — are easily accessible to any brand.  While the brands had to act swiftly, executing these messages circumvented the three barriers listed above.
On the flip side, addressing the barriers can allow a brand to build more sophisticated, targeted contextual messages, as shown in the below example. Here, Experian Marketing Services and technology partner Movable Ink helped Finish Line deliver this sale announcement that adjusts based on the date and time the customer opens the email. The message remains relevant via a countdown clock during the run of the sale, a "warning" when it's about to end and an alternative message after the sale ends — all of which ensures that the message is relevant regardless of when it's opened by its intended recipient.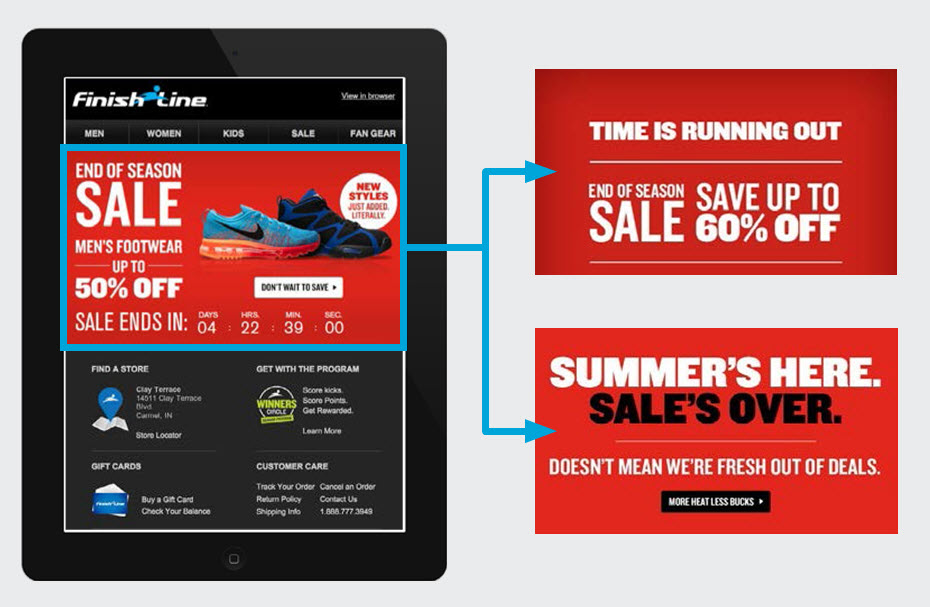 And combining more contextual data points, such as location and stock, Finish Line includes the countdown, a local map to the customer's nearest location and up-to-the-minute inventory of available sizes.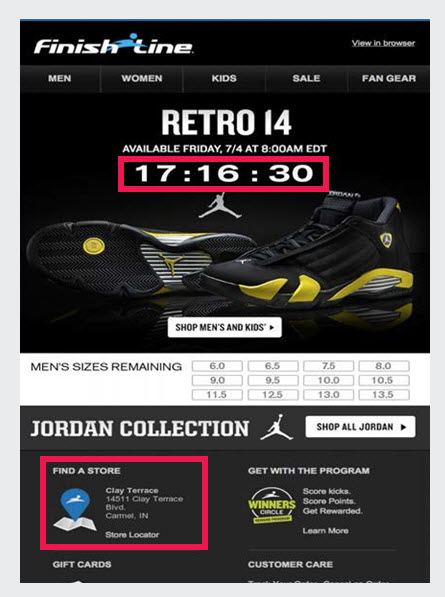 Contextual marketing enables modern enterprises to engage in customer-centric conversations that — like any meaningful relationship — deepen across time and future points of engagement.
This is particularly true in an era when consumers are overwhelmed by untargeted and disruptive marketing messages. By contrast, contextual marketing is designed to seamlessly and usefully merge into the customer's daily activity.
Want to know more and how to get started? Download the eBook From campaigns to context: Making the move to contextual marketing.