The Connected Traveler represents a critical segment of the traveling public that is more connected, technologically savvy and active than ever before, expecting brands to seamlessly engage with them across all channels, especially mobile. Our latest infographic profiles the Connected Traveler and provides actionable insights into their attitudes and behaviors, helping marketers better cater their offerings to these consumers.
Click here to see the full infographic!
Sneak preview of the Connected Traveler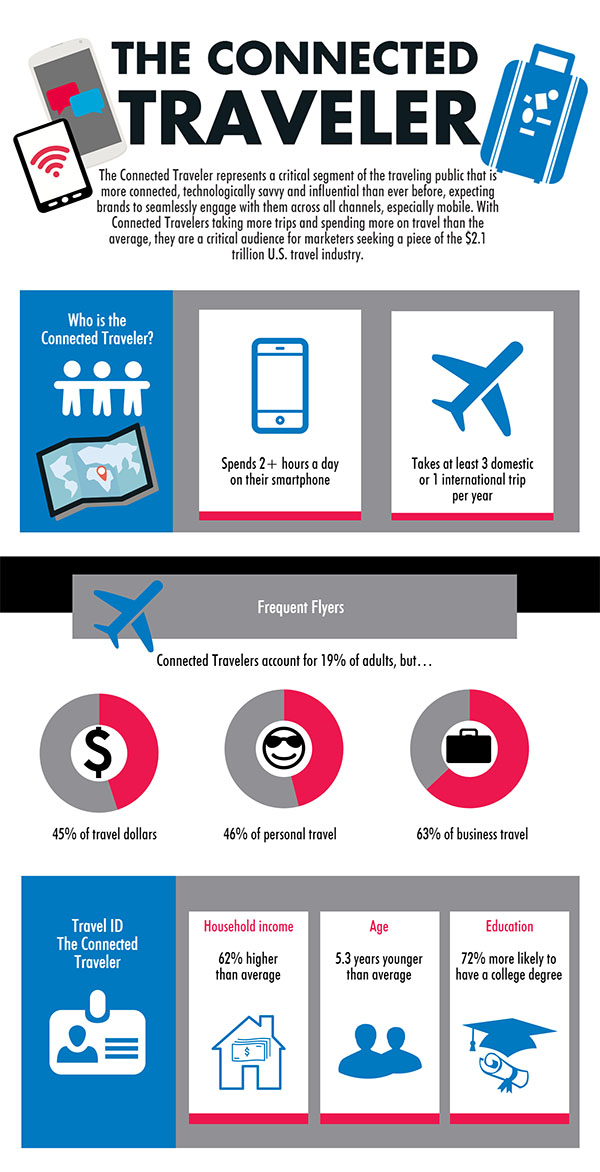 Check out the full infographic.