Last week, The Strategy Institute hosted an event for digital marketers in the Financial Services industry. More than 200 attendees met at the second annual Digital Marketing for Financial Services Summit in New York City to exchange best practices, musings on the changing nature of social media and mobile marketing and recommendations for creating data-driven brand experiences that put the customer at the center.
Experian Marketing Services kicked it off by introducing Brian Hovis, SVP and Head of Digital Marketing for North America Bank and Mortgage at Citi. Citi, an Experian Marketing Services client, uses "Big Data" to build a customer-centric, mobile-first experience. "At the end of the day, we want to deliver a great customer experience that is relevant and personalized, provides value to the consumer, differentiates us from our competitors and ultimately drives revenue growth," shared Hovis. "That requires us to think differently about how marketing works."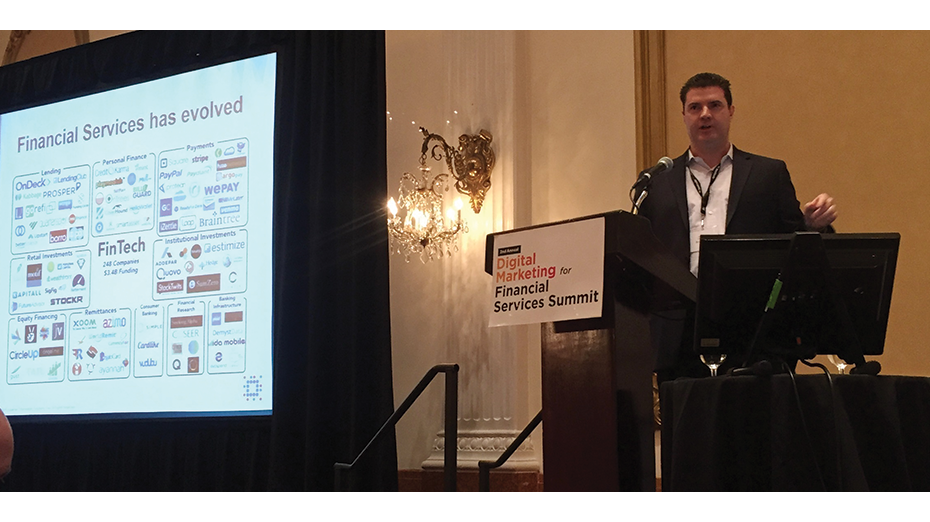 In his presentation, Hovis touched on a number of marketing challenges – some unique to Financial Services marketers, some ubiquitous among industries. All require data, organizational shifts and strong technology to solve. Here are a few that resonated strongly with attendees:
Top 3 challenges of Financial Services marketing
Developing a mobile-first strategy: As Hovis shared, the amount of mobile devices in use is expected to double over the next couple of years. A big part of mobile devices' popularity lies in their accessibility – consumers can find content at the tap of a finger, at any point in the day. "The implication here," Hovis believes, "is that traditional banks need to pivot to provide on-demand products and services that are easy to consume and put the customer in control."
Determining customer identity across channels and devices: The mobile space is adding an additional layer of complexity to the identity problem. Not only do marketers need to understand how to merge offline and online identities, but they need to recognize their customer across apps, text message programs, mobile web browsers, mobile-opened emails…the list goes on and on.
Measuring impact of new initiatives: "Measurement can be a challenge," Hovis shared, "especially in older companies that are sitting on legacy systems, and therefore, legacy data." The first step, according to Hovis, is to ensure you have the structure in place to continuously update and clean the data that comes in. Next, you can set up automation to enable marketers' easy access to that data. Ultimately, once you've solved the data structure, data quality and automation challenges, you can begin to build more rigorous attribution and predictive models.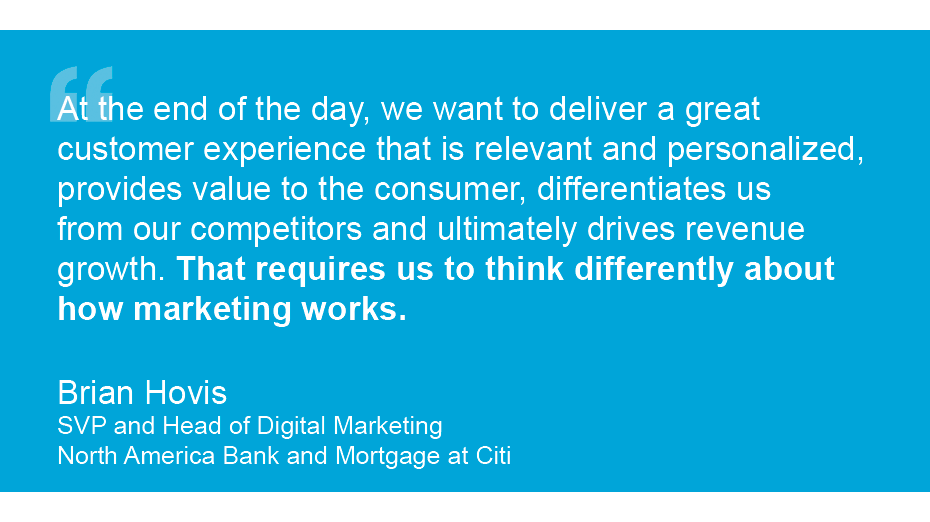 Customer expectations are rapidly changing, and with that shift comes needed change to stalwart marketing practices. "From a marketing perspective," shared Hovis, "the Big Data and mobile-first environment is our biggest challenge, but also our biggest opportunity. You have to make change in steps – don't try to boil the ocean – but you have to take it seriously."