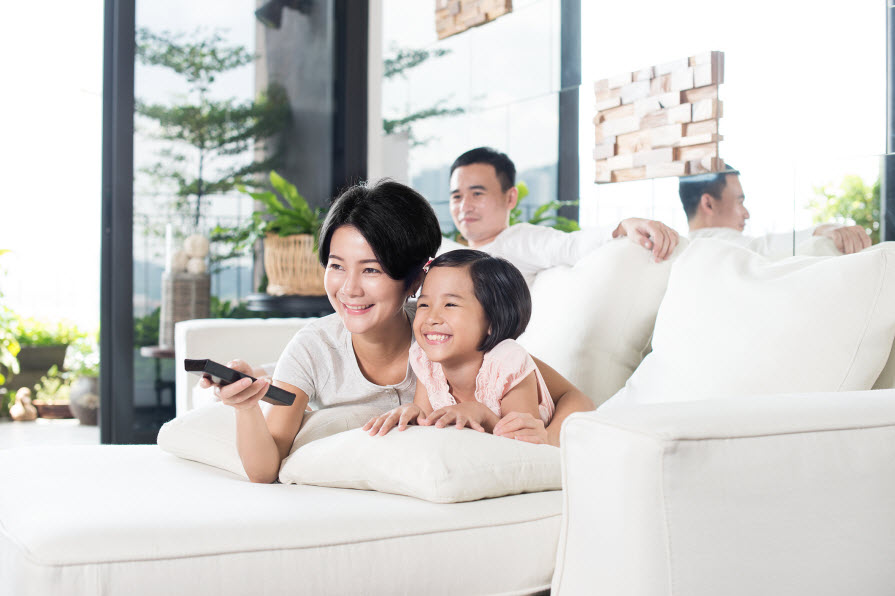 Just as people are changing the way they consume TV, brands and agencies are similarly changing the way they advertise through the same medium. More and more advertisers are dedicating ad dollars to addressable TV. In fact, some estimate that it will grow nearly 66 percent in 2017, reaching $1.26 billion. Yet, despite the growth, it remains a relatively small portion of overall TV spend. But it shouldn't be.
Addressable TV provides advertisers an opportunity to better attribute results, as well as create and implement omnichannel campaigns. We recently sat down with Brad Danaher, Experian's director of television solutions to dig into the ins and outs of addressable TV. 
Q: As an advertiser, once I've made the commitment to addressable TV, where do I begin? 
BD: Data and linkage to media partnerships are the building blocks of addressable TV. There are a lot of data points that can be used to create an audience, so connecting data is key to the audience segmentation process. Leveraging first- and third-party data without being able to connect them, effectively limits your investment in those data sets. Once you've defined your audience, you need to work with a third-party who has relationships with media providers to execute your addressable campaign. 
Q: What data needs to be leveraged to find the right audience? 
BD: It all comes down to your desired outcome. We all want the right level of granularity without sacrificing scale. For example, let's say an advertiser wants to target women between 35-45 years old, who have full-time jobs, at least two school-aged children, lease a vehicle that costs more than $50,000, and have taken at least one vacation to Mexico in the last six months. Chances are your audience pool is small. But if we remove a variable, the audience pool will grow.
The beauty of addressable advertising is brands and agencies have an opportunity to test and revise, until they've found the perfect balance. We recommend a target audience should be between 15 and 30 percent of the overall media provider audience. Any larger, and a linear TV buy usually makes more sense economically. 
Q: How will my campaigns be measured? 
BD: Two words. Closed-loop attribution. Like traditional direct marketers, addressable TV advertisers can connect transactional data to specific campaigns, ultimately understanding the true return on ad spend. We see this as a big trend using ROI analysis instead of viewing counts to determine the success of TV campaigns. But more than that, advertisers have an opportunity to apply a test and control methodology to see what works.
Q: Can I coordinate my addressable TV campaign across multiple channels?
BD: Absolutely. As an industry, we've moved away from channel-specific campaigns. Undoubtedly, any campaign that an advertiser rolls out needs to have an omnichannel strategy. We help advertisers and agencies to pair their addressable TV strategy with mobile, digital and even direct mail. It takes more upfront thought, but in the end, they'll be able to tell a more consistent story to a highly-targeted audience. 
Q: How much should I budget for addressable TV?
BD: We recommend advertisers allocate 10 percent of their TV budget for addressable advertising to drive sales of products or services that require a data-intensive target. This will enable them to perform meaningful campaigns that can be judged accurately when compared to the rest of the TV budget. While addressable TV may have a higher cost per impression than most campaigns, the customer acquisition cost is lower, since the campaign is highly targeted. Additionally, there is a lot of value to the advertiser to learn exactly how the audience segment performed and can apply these learnings to the rest of their TV buys.
Q: How does OTT fit into advanced TV buys?
BD: Over-the-top content providers do not require users to subscribe to a traditional cable or satellite service, and many consumers have begun leveraging these types of services. Increasingly, OTT is being used to augment addressable TV to expand reach, while still using a data-centric approach. Moreover, OTT allows for precise measurement, so implementation is very similar to addressable TV.
Far too many brand marketers perceive addressable TV as a complicated and lengthy process. The fact remains, it doesn't have to be. With the right technology, data and media partners, brand marketers can simplify an otherwise complex approach to advertising. As the television landscape continues to evolve, the marketers that embrace addressable TV will have a leg up on the competition.