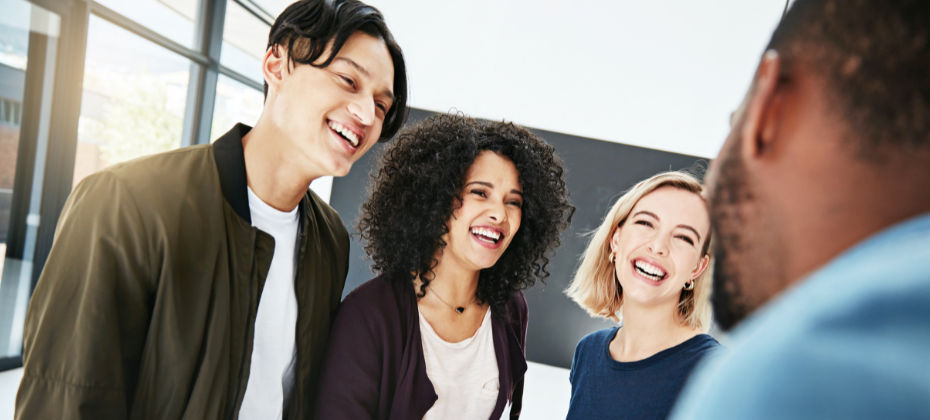 Generation Z has money on their minds, and as their appetite for personal finance grows, financial institutions better be ready.
Accounting for 40% of all U.S. consumers, Gen Z is comprised of digital natives with little to no memory of the world as it existed before smartphones, social media and the internet. Aside from growing up in a tech-saturated world, Gen Zers are also socially conscious and determined to take control of their financial futures. According to Credit Union Times, Gen Zers wield a purchasing power of more than $143 billion, which is projected to increase by more than 70% in the next five years.
What do these insights mean for financial institutions? As the newest and soon-to-be largest cohort of consumers, Gen Zers represent an enormous opportunity for growth. While establishing a relationship with Gen Z now is key to creating lifelong customers, the same approaches used to capture previous generations may not be as effective with this younger cohort.
To successfully reach and acquire Gen Z consumers, financial institutions must recognize their unique needs, preferences and experiences. Here are some key trends and preferences to consider:
They live and breathe social media.
According to Mintel, 99% of Gen Z adults and teens are active social media users. Despite this percentage of Gen Zers on social media, credit card issuers spent 94% of their media budget on direct mail from January 2019 to May 2021. This highlights the need for financial institutions to recognize social media as a powerful and necessary marketing vehicle. As a fast-growing consumer group with massive spending power, Gen Z makes for valuable customers, but are being missed by current marketing strategies. While direct mail is popular among millennials, financial institutions must recognize Gen Z's preference for social media and pivot themselves to effectively reach them. By leveraging both social media and direct mail, financial institutions can dramatically increase their reach and acquire a wider pool of consumers.
They want to be financially literate.
Concepts like budgeting, investing and credit building can seem daunting to Gen Zers, especially if they lack the proper guidance and resources to get started. According to a NerdWallet survey, 41% of Gen Zers feel anxious about their personal finances, while 40% feel nervous and confused. To add onto their worries, older Gen Z members may have witnessed their parents struggle financially during the Great Recession or have seen millennials burdened with student loan debt. For fear of facing the same challenges as their predecessors, Gen Zers have shown great interest in taking control of their financial lives and becoming financially literate.
In response to this desire for financial education, many banks and credit card issuers have taken an educational approach in their marketing by using infographics and 'how-to' guides to teach Gen Z about the basics of personal finance. Offering educational resources not only gives Gen Zers the confidence to make financial decisions, but it gives financial institutions the opportunity to build an early connection with this consumer group.
Many banks and credit card issuers are also positioning themselves as companies Gen Zers can "grow with." By not limiting their products to a specific life stage, these financial institutions seek to grow alongside the consumer so that they remain loyal customers even when their needs and lifestyles change.
They care about what brands stand for.
According to Mintel Trend Buydeology, Gen Z consumers are passionate about the causes close to their hearts and are more likely than other generation to pay a higher price for brands that support the causes they care about. With this in mind, financial institutions must prove they are authentic, socially responsible and committed to serving their communities. To resonate with Gen Z consumers and align with their preferences, financial institutions should educate themselves about social issues, take part in meaningful discussions both on and offline, and develop innovative strategies to drive real impact and change.
Ready to win over Gen Z?
Financial institutions have a massive opportunity to build lasting relationships with Gen Z consumers and having a pulse on what this fast-growing segment wants is a must. To learn more, check out our efforts to help marginalized and underserved communities or join our upcoming webinar on November 3, 2021.