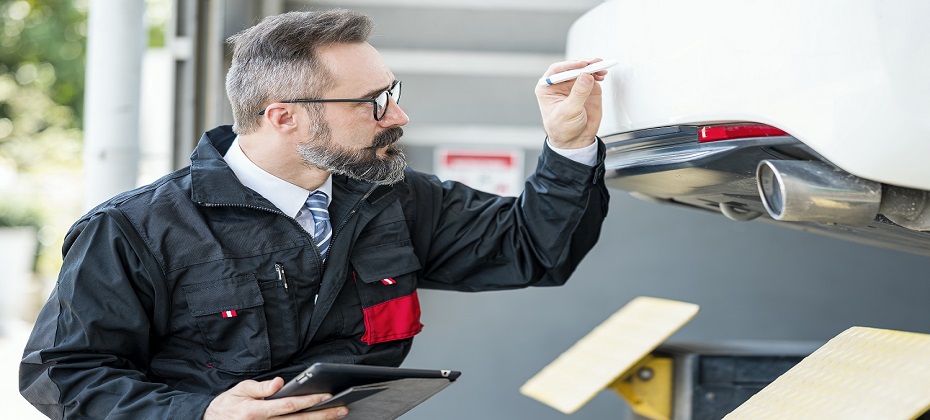 We've listened to user requests and created a mobile app that offers a quick and simple way to scan (or enter) a VIN to view AutoCheck Vehicle History Reports (VHRs)! Along with our recently launched AutoCheck Member site, the mobile app continues our efforts to make information and insights easy to access.
With AutoCheck VHRs, you can:
• Better manage risk and confidently buy and sell the right vehicles
• Make more strategic decisions when stocking the right inventory
• Have the right combination of information and insights to more strategically market to consumers
With the new mobile app and re-designed member site, AutoCheck makes staying informed easier than ever by putting AutoCheck at your fingertips on your mobile device. Leave your notepad on your desk when appraising a trade, and simply scan a VIN to view the VHR instantly.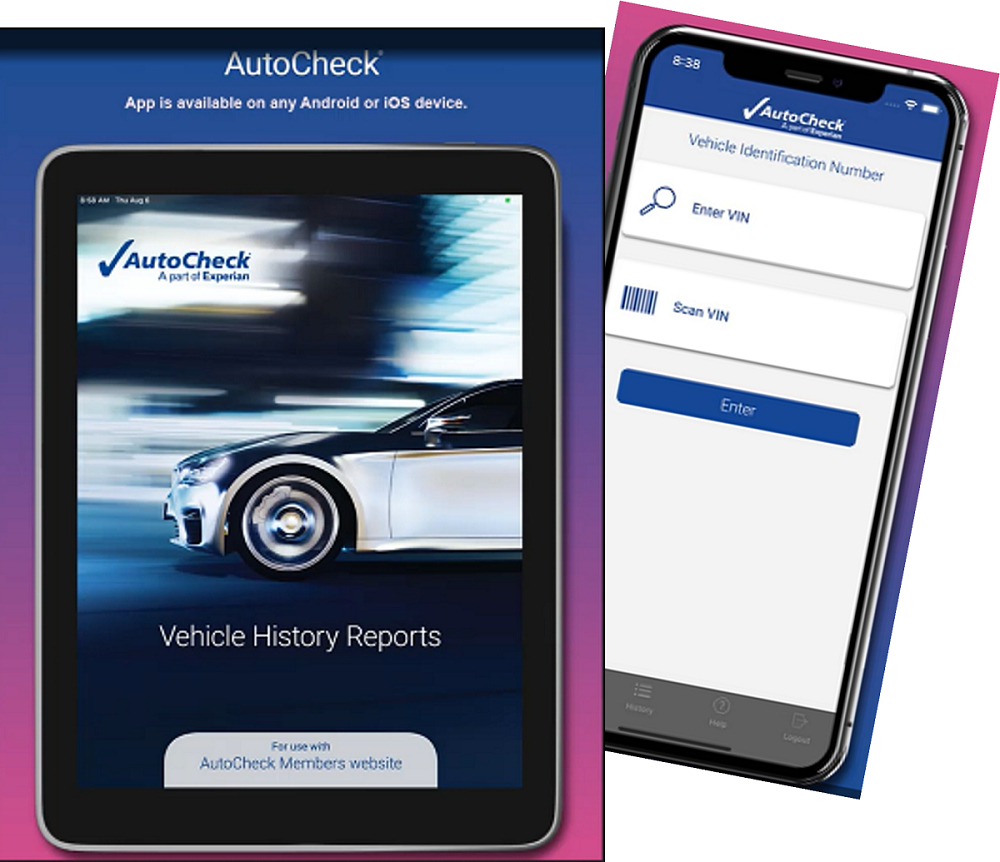 How to get started
The AutoCheck mobile app is available for AutoCheck members using Android or Apple phones/tablets. Simply download the app to see how easy it is to access vehicle history reports. Quickly use the app during trade appraisals to pull a VHR on the spot!
You can also use the app to quickly scan a VIN, eliminating the possibility of incorrectly "typing" in the wrong VIN. The full VHR is optimized to be easy to read on your mobile device, giving you all the necessary information to make a good acquisition decision. The AutoCheck mobile app also offers members access to a report history to quickly review past vehicle reports you have run.
Did you know?
AutoCheck has data from over 95% of U.S. auction houses with 99.82% manufacturer coverage of open recall data for vehicles on the road
Experian aggregates and analyzes tens of thousands of distinct accident sources; many provided only to AutoCheck
We're the only VHR provider integrated on all the top consumer vehicle shopping sites
In this short video, you will see sample mobile and tablet screens including how to enter or scan a VIN, view a Vehicle History Report, and learn how to see recently run VHRs.
How AutoCheck can help improve your business
You may also be interested in learning how AutoCheck VHRs can improve your business by reading Vehicle Detail Pages with a Free VHR Have Higher Lead and Sale Conversion Rates or how we helped a large insurance company better manage risk in our case study, LexisNexis Helps Manage Risk for National Insurance Company.
For dealers interested in learning more about the benefits of becoming an AutoCheck subscriber, contact us today!