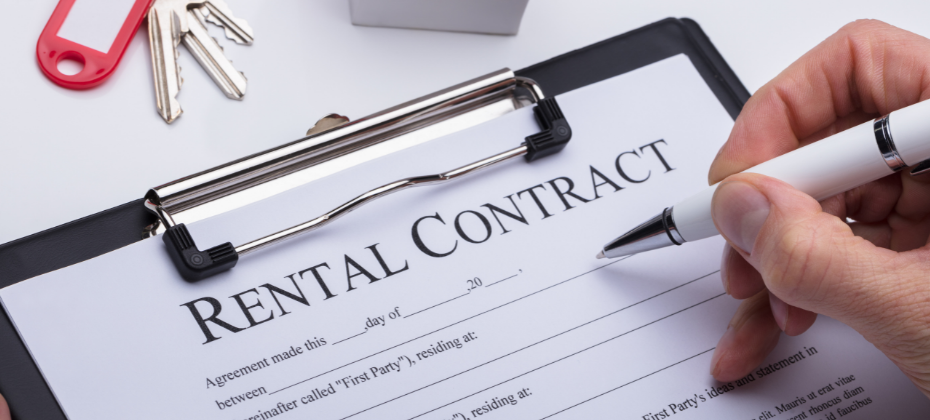 The statistics certainly tell a concerning story about fraudulent lease applications in the rental industry.
In a survey of property management professionals by Entrata, a provider of property management software and other technologies to the rental-housing industry, 55% of respondents said their apartment communities experience fraudulent lease application attempts every few months, with 15% saying they endure multiple attempts every month.
Furthermore, 33% of respondents said they are "very concerned" about fraud, and 65% stated they are not confident in their current fraud prevention efforts.
"There has been an enormous uptick in all types of applicant fraud," Shawaun Alexander, vice president of operations software and systems for Bozzuto, told Rental Housing Journal. "It's actually become one of our primary focus areas, particularly since the effects of the pandemic still loom over occupancy and retention rates."
Tactics and impacts
Lease application fraud tends to fall into two categories: deception intended to improve the tenant's perceived ability to pay rent and deception intended to hide evidence of past mismanagement of their finances.
Attempts to improve the perceived ability to repay generally take the form of falsified employment records, pay stubs, bank statements and other documents that create an inflated picture of the applicant's cashflow and the assets available to pay rent — even if they suffer a financial setback. It's worth noting that the same technology advances that drive the digital revolution also make it much easier to commit this type of fraud. Even the most basic home computer can provide ample functionality to capture and re-use digital images, or to scan and edit documents. As software continues to emphasize ease-of-use, more and more tenants will be able to act on the temptation to engage in this type of behavior.
Hiding evidence of past financial mismanagement is a form of identity fraud that's common in any industry that relies on a view of past behavior to predict future events. Entities like credit reporting agencies receive account information from lenders and consumer-entities businesses. The effective use of this data relies on the ability to retrieve a complete and accurate history each time the individual provides their identity to as part of a tenant, lending or other application. People with a patchy or unattractive financial history are inclined to manipulate their identities in the hope that the altered information won't be matched to their negative history.
Credit reporting agencies and other consumer data aggregators are extremely good at returning complete and accurate information even when identities are manipulated. It's central to their business and there are extraordinary business and regulatory pressures on them to do this well.
Unfortunately, consumers do attempt to thwart the process and the rental housing industry has to respond to these threats in order to maintain the efficacy of the process. Typically, this is done with increased manual scrutiny. Manual intervention significantly increase costs and lengthen the tenant screening process.
Solutions that work
Automated verification of income, assets and employment. For property managers, these services eliminate the need to collect this type of documentation. In addition, they remove the prospective tenant from the delivery process — reducing the possibility that the applicant would be tempted to modify or create their own versions of the documents.
Passive authentication. This is a multi-layered identity verification process for consumers applying for rental housing. At its foundation, passive authentication detects the subtle and not-so-subtle signs that an identity is being manipulated. By highlighting discrepancies, the process assigns a "score" to quantify the likelihood that misrepresentation is taking place. Additional confirmation of the applicant's identity can be completed using one time passcode (OTP) or knowledge based authentication (KBA). As a result, the property manager is able to exclude applicants from further review when there's high confidence that complete and accurate information was provided.
Additional screening tools recognize risks associated with the physical devices (computers, tablets, smartphones) that consumers use for on-line applications. Screening this type of risk greatly reduces the risks that bad-actors are attempting to misuse the tenant screening process to access consumer information.
These processes dramatically decrease costs and processing time while providing an important safeguard against identity manipulation.
Background searches. Legally compliant searches of criminal and eviction data help property managers select qualified tenants and reduce risk.
While optimizing the application process to manage risks and flag fraudulent applicants, rental-housing operators must also provide an efficient and seamless customer experience as well. Technologies like instant form fill and automated income verification can offer that safeguard for operators and improved user experience for applicants.
"With the right tools in place, rental-housing providers can have confidence that the information presented by an applicant is accurate and, subsequently, their risk assessments are accurate, too," says Chris Ryan, Experian's fraud and identity go-to-market lead for North America. "The sophistication of deceitful applicants can present a considerable challenge, but housing providers should know that the technologies are out there to help them meet this challenge."
Helping the rental housing market cut down on fraud requires take a proactive stance. Let us help. Learn more about Experian's robust fraud and identity solutions to help power your fight against fraud.