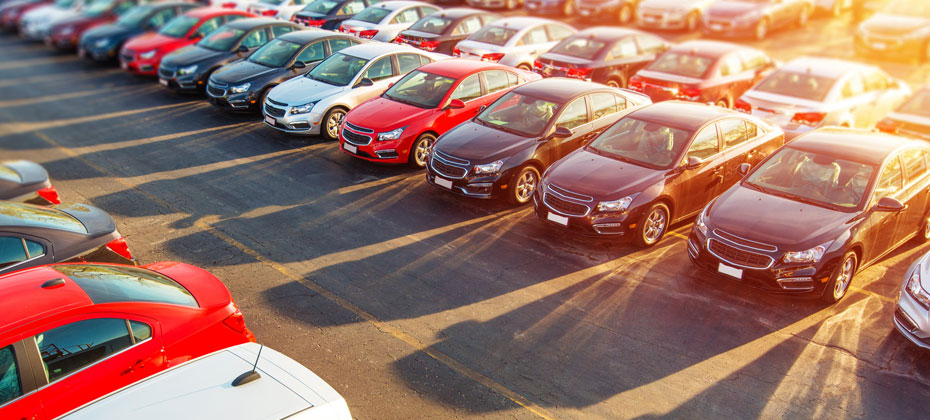 If there is one word to describe the automotive finance market in Q4 2019, it's stable. By nearly every measure, the automotive finance market continued to move along at a good pace. Here are a few examples:
Loan balances showed steady growth
Automotive loan balances continued to grow. In Q4 2019, total loan balances reached 1.22 trillion, up from 1.17 trillion year-over-year—a healthy 4.3 percent growth. That said, it was a slower growth rate than in previous years. Q4 2018 grew 4.4 percent, while Q4 2017 saw 5.3 percent growth, but overall, growth remains consistent.
Delinquencies remained flat
Delinquencies also remained relatively flat. Thirty-day delinquencies were down slightly from 2.32 percent in Q4 2018 to 2.31 percent in Q4 2019. All lenders saw slight decreases, except for finance companies, which saw an uptick, from 4.06 percent to 4.25 percent year-over-year.
Sixty-day delinquencies saw a slight increase overall, from 0.78 percent to 0.79 percent year-over-year. The breakout of lender types followed a similar pattern as 30-day delinquencies, with all lenders except finance companies seeing slight decreases. Finance companies increased from 1.65 percent in Q4 2018 percent to 1.74 percent in Q4 2019.
Average credit scores rose for loans and leases
Average credit scores for new vehicle loans and leases have shown steady growth over the past four years. From Q4 2015 to Q4 2019, the average credit score for a new vehicle loan grew from 712 to 719. For new vehicle leases, the average score jumped from 715 to 725 over the same period.
For used vehicle loans, the average credit score increased from 649 to 661 over the past four years. Even independent dealers, who typically cater to customers with low credit, the average score jumped from 609 to 630 in the past four years.
Affordability remains top of mind
These trends are especially positive in a market where affordability is top of mind. As average new vehicle loan amounts surpass $32,000, and average used vehicle loan amounts surpass $20,000, there has been speculation that consumers wouldn't be able to handle the payments attached to those loans. But stability in delinquency rates and continued growth in the market counter that argument.
Additionally, with the continued increases in average credit scores, it's clear that consumers have made maintaining their financial health a priority. As new tools that leverage alternative data like Experian Boost continue to enter the market, dealers and lenders should stay up to date so they can help consumers continue to keep their financial health intact and still drive away in their ideal vehicle.
At the end of the day, as average loan amounts continue to increase, there are naturally more dollars at risk. This is why it is so important to pay close attention to trends such as delinquency rates to best mitigate risk. But overall, the data points toward a steady and positive future for the auto finance market.
To view the entire Q4 2019 State of the Automotive Finance Market report, or to watch the webinar, visit https://www.experian.com/automotive/automotive-webinars.html