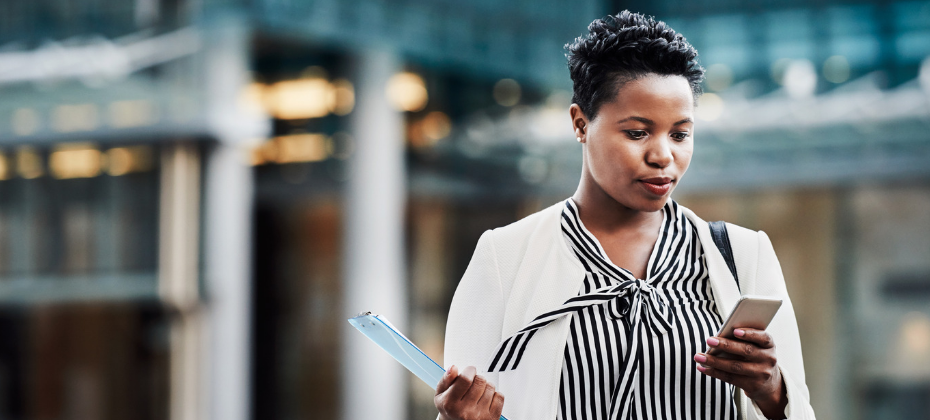 Smartphones connect us to the world of digital information while on the go. With just a few touches, you can browse the internet, get directions, video chat with friends, and even secure a last-minute date. So why not use your phone to apply for and secure credit?
The number of unique mobile phone users reached 5.135 billion in 2018, according to HootSuite. That's two-thirds of the world's population! With mobile usage at an all-time high, embracing this channel for credit marketing only makes sense. With Text for CreditTM, lenders can invite consumers to explore personalized financial offers on their mobile devices.
How AutoNation is Transforming the Car Buying Experience
While car shopping should be exciting, it's often a stressful and drawn-out experience, specifically when it comes to securing financing. AutoNation, an automotive retailer with over 300 retail outlets, saw an opportunity to leverage Text for Credit to enhance the consumer experience and speed up the car-buying process.
What is Text for Credit?

The consumer can initiate the prequalification or instant credit process simply by texting a keyword or short code. Our industry-first identification technology then recognizes the consumer's device credentials, eliminating unnecessary data entry and bypassing the need to fill out a lengthy credit application.
AutoNation wanted to generate prospects by offering consumers the opportunity to prequalify for an auto loan and shop for cars within their budget on their mobile devices. The retailer further nurtured consumers with an email campaign series leading them to schedule appointments and test drive vehicles.
Marketing is a critical component to generating traffic, which helps initiate the Text for Credit process. A variety of channels and creative were tested to determine which was the highest performing, including paid Facebook and Instagram ads along with the AutoNation homepage.
The results? Attribution conversion and overall conversion from top to bottom of funnel increased, as did social and website traffic. Text for Credit is just one product offering in Experian's overall digital story. Our vision is to ultimately enable an ecosystem of services and capabilities through a mobile toolkit that grants consumers instant access to credit in a seamless manner.
Read our case study for more insight on using Text for Credit to:
Improve customer experience
Drive site traffic
Increase conversion rates
Lower cost per acquisition