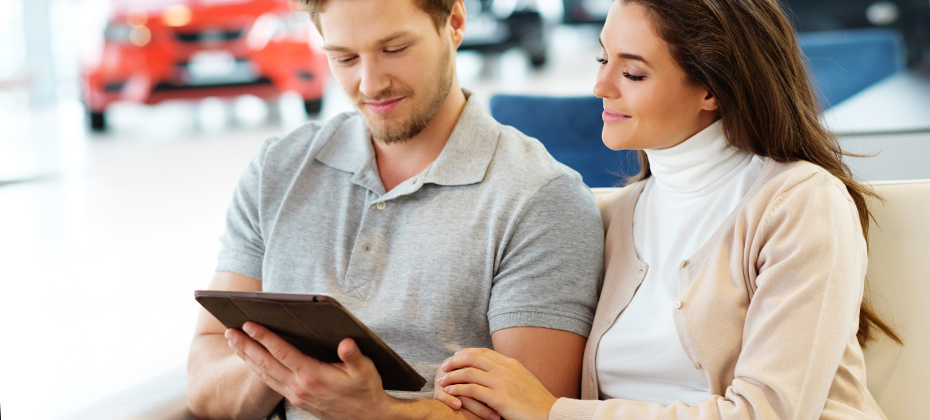 Purchasing a new car is often seen as one of life's milestone moments. But, not having a high enough credit score can prevent people from attaining affordable loan terms, or require more upfront cash to purchase a vehicle. This can create a challenge for car shoppers— but also for the dealers who try to help prospective buyers drive off the lot.
Previously, all dealers could do to educate consumers was share traditional methods for increasing a credit score, such as making on-time payments, and lowering credit utilization. Now, thanks to Experian Boost, dealers have a new tool that they can share with consumers.
Empowering Prospective Car Buyers
 Experian Boost gives consumers greater control over their credit profiles by allowing them to add non-traditional credit information to their Experian credit files, including utility (water, electric, gas) and telecommunications (cable, internet, phone, satellite and wireless) payment information.
With the consumer's permission, the platform connects to their online bank accounts to identify and access these payments. After the consumer verifies the data and confirms they'd like to add it to their credit report, an updated FICO® Score is delivered in real time. Experian Boost aims to help all credit active consumers improve their credit and break down the barriers that prevent them from achieving their financial goals, such as purchasing a vehicle.
A New Resource for Car Dealers         
 Dealers and lenders can rest assured this isn't a tool that was created to support credit approvals for those that don't deserve it. All consumers with Experian Credit Profiles can use Experian Boost, and while two-thirds of consumers are likely to see an improvement in their credit score, the product will have the biggest impact for consumers with incomplete credit profiles – or "thin file" consumers.
'Thin file' means they have less than five trade lines currently in their credit files. That doesn't mean they can't pay, or don't want to pay their debts, it means lenders don't have enough information to assess the risk of lending to these individuals – so they miss out on the best offers and terms. Utilizing tools like Experian Boost can help give these consumers the potential to gain access to the credit they deserve.
 Experian Boost is an innovation that not only creates new opportunities for consumers, but a new resource for car dealers as well. By proactively educating their customers about the power of Experian Boost, dealers empower them to take control and proactively add additional information, real-time, to their Experian credit report file.
Having these additional details added to one's Experian credit profile give lenders an expanded view, enabling them to make more informed lending decisions. When applying for a vehicle loan, an expanded credit file can better demonstrate the strength of a consumer's credit.
With the right resources, including Experian Boost, dealers can play a partner role for consumers looking to achieve their financial goals. Experian Boost was created to provide consumers with more financial opportunities and control over their credit. For car dealers, it's a solution to potentially help those consumers who never thought they'd be able to buy the car they've always wanted.