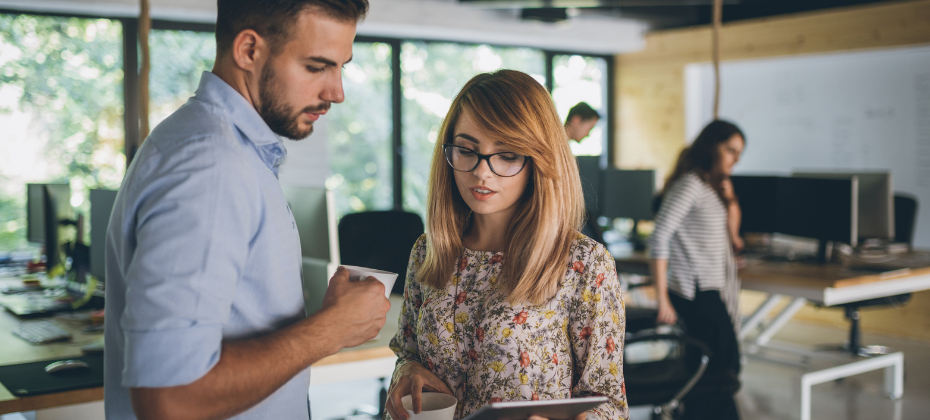 Fintechs seem to be the new Joneses. Everyone's trying to keep up.
I sat down with Gavin Harding, Senior Business Consultant with Experian Advisory Services, to tap into some of his insight on online fintech lenders. What are they doing to push the envelope when it comes to evolving the financial industry. How are they addressing the topics that all lenders have – including strategy, regulations, credit invisibles, etc.? Here's what he had to say.
Part one of a two-part series:
Fintechs have their own way of doing things across the financial industry. How is alternative data defined in that space?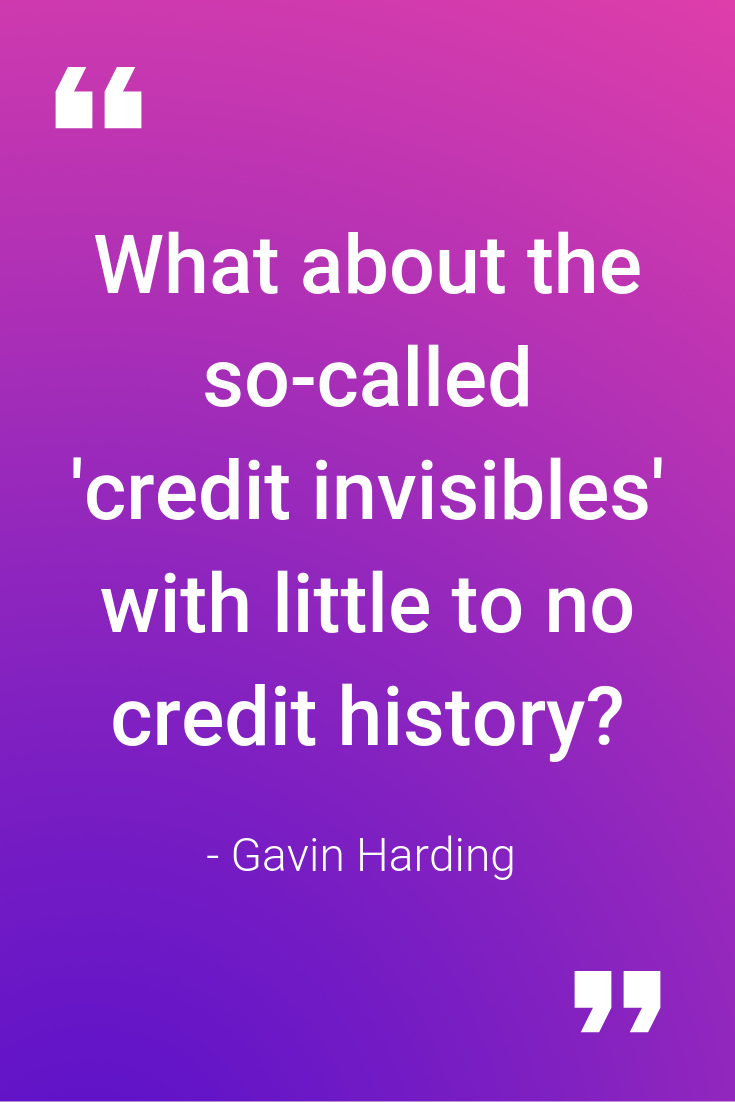 There are many different definitions of "alt data." Let's start with the fundamentals. When we think about "traditional" or "mainstream" data, that typically includes the bureau data that we are all familiar with. Bureau data has been around for a long time and is used extensively throughout the credit and loan lifecycle. This data typically includes a consumer's credit history, such as a summary of inquiries, tradelines, and balances. But, this information doesn't necessarily provide a holistic consumer snapshot that allows lenders to fully assess credit and risk.

What about the so-called "credit invisibles" with little to no credit history? This is what we mean when we talk about alternative data – within the consumer lending ecosystem, it is anything that is not traditional credit bureau data.

Alternative data combined with traditional data allows lenders to expand their universe by reaching underserved markets – which means more access to more credit for more consumers.

Let's briefly discuss three examples: alternative financial services data, transactional data and rental data.

Alternative financial services data provides insight into alternative sources of financing that are quickly becoming mainstream. This data set contains small-dollar installment loans, point-of-sale financing, rent-to-own, online installment loans and auto-title lending.
Transactional data illustrates how a consumer uses their checking account, or in other words, how many deposits have been accumulated in a month, what is the average deposit, and what bills have been paid from the account. This type of data provides a better picture of a consumer's financial health and ability to repay.
Rental data can serve a similar purpose. Consistent and steady trends of a consumer making good on their rental payment month-after-month, year-after-year, speaks to their ability and intent to pay. If I am a thin-file consumer with limited credit history, alternative data – such as transactional data and rental data – gives the lender more information to make an informed credit decision.
Compliance with regulatory requirements is a key concern for any financial institution. What should fintech lenders take into consideration when incorporating nontraditional data into their strategy?
Users of alternative data – whether traditional financial institution or fintech – must ensure compliance with applicable lending regulations. To fall under the Fair Reporting Act (FCRA) compliant umbrella, alternative credit data must be displayable, disputable and correctable. Keep in mind, alternative data is often used to augment traditional data to get from a declined credit application, to an approved credit application. Simply put, alternative data is incremental data. As long as fintechs use it in a consistent and compliant way – it works.
Always an advocate for new thought leadership, Experian recently sponsored a report conducted by Aite Group. This third-party report about alternative data dives into new qualitative research collected by the firm. Join us to hear Aite Group's findings about fintechs, banks, and credit unions at their webinar on December 4. Register today!
Stay tuned for part two of this series. And click here for more information about Experian's Alternative Data solutions.
With more than 20 years in banking and finance Gavin leverages his expertise to develop sophisticated data and analytical solutions to problem solve and define strategies across the customer lifecycle for banking and fintech clients. For more than half of his career Gavin held senior leadership positions with a large regional bank, gaining experience in commercial and small business strategy, SBA lending, credit and risk management and sales.
Gavin has guided organizations through strategic change initiatives and regulatory and supervisory oversight issues. Previously Gavin worked in the business leasing, agricultural and construction equipment sectors in sales and credit management roles.