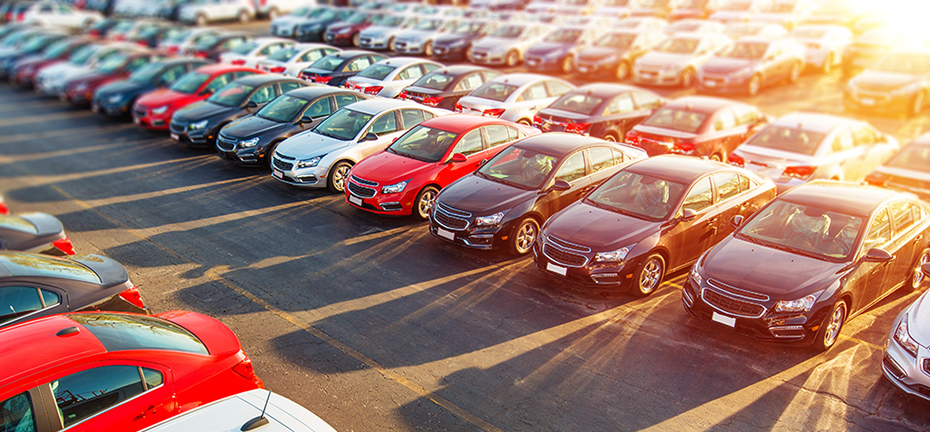 When it comes to driving the automotive industry forward, Experian Automotive has a motto: "The right cars. The right customers. The right data to know the difference." We deliver an integrated perspective based on the highest quality automotive information and market intelligence. Data is important to us, and we have the most robust combination of data assets under one roof. The North American Vehicle Database℠, File One℠ Credit Database, Consumer View℠ Marketing Database, Online Activity Databases, and National Fraud Database℠ all fed into Experian's Auto HyperConnect™.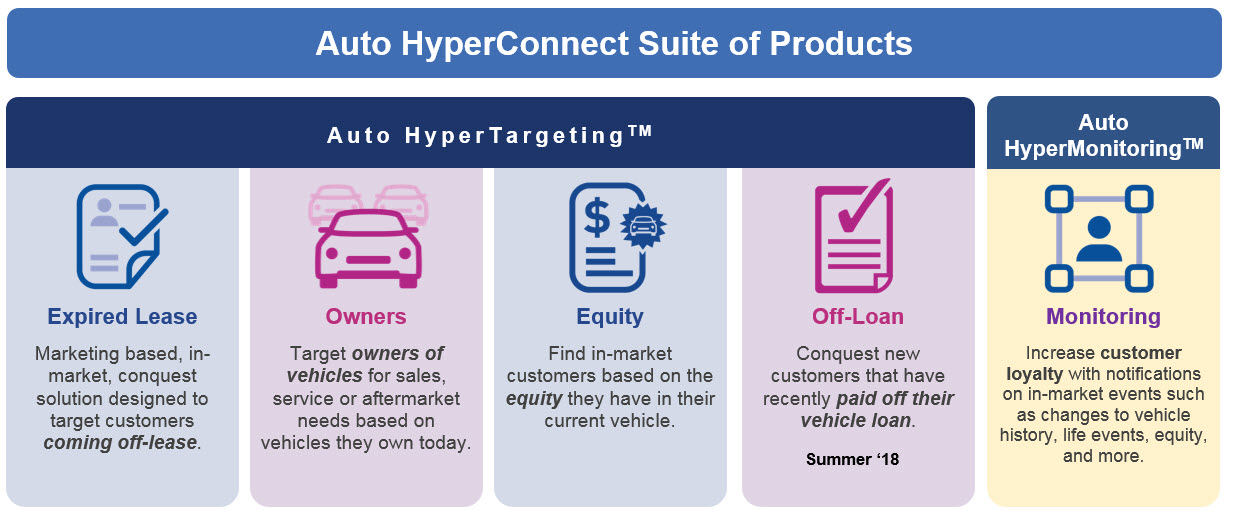 Auto HyperConnect houses two different solutions: Auto HyperTargeting™ and Auto HyperMonitoring™. There are four different components to Auto HyperTargeting, and the one we will focus on today is Expired Lease. Dealers have found success marketing to their own customers when vehicle leases come due. The challenge has been conquesting off-lease consumers who didn't buy from them. While off-lease consumer marketing lists are available, they only provide the estimated lease end date and monthly lease payment.  When restricted to this data, it's hard to tell if a $550 a month payment is for a Ford F150 or a BMW 3-series. And yet this is exactly the level of detail needed to successfully target off-lease marketing.
Experian's new Auto HyperTargeting- Expired Lease addresses this challenge by enabling dealers to identify and engage off-lease audiences through a highly targeted approach that has never been possible!
Now, finding customers is much easier and cost-effective. You can use the best mix of selection criteria to maximize your off-lease conquesting strategy. Some of the ways you can identify your audience are:
Lease Maturity Date
Vehicle Make
Vehicle Model
Zip Code
Model Performance Tier
Distance from Dealer Ship
Vehicle Status (New or Used)
Signing up for Auto HyperTargeting- Expired Lease comes with five perks.
The first is a monthly file. This includes name and address, lease maturity date, make/model, monthly payment bands, and phone and email address when available.
The second is the ability to make sign up for a subscription monthly payments.
Third is marketing flexibility with direct mail, email, and phone.
Four there is no firm offer of credit required for this.
Finally, a quarterly sales report. ARA reports provide sales metrics industry wide for your targets.
Other competitive features also available in Auto HyperTargeting- Expired Lease is the customers full contact information with name, address, email address and phone number. And for online and offline channels, you can select a specific audience that is customizable.
Auto HyperTargeting has some amazing features to successfully conquest customers, and Expired Lease is one of the four ways to do this. Stay tuned for Auto HyperTargeting- Vehicle Owners coming up next!