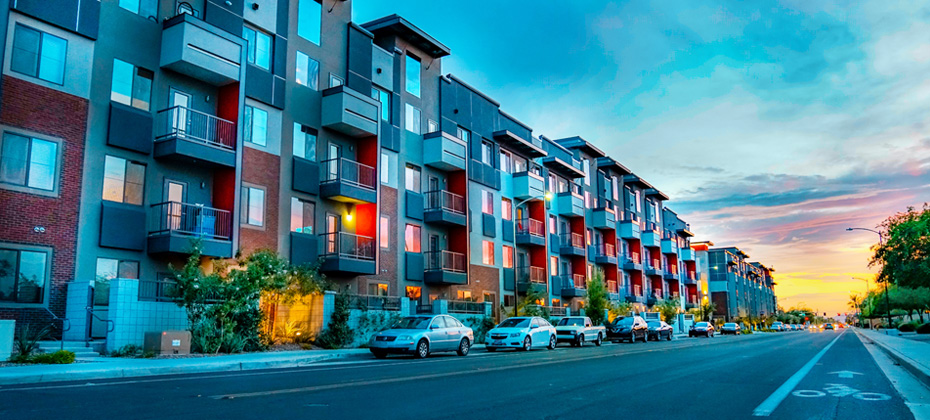 Last week in sunny San Diego, more than 9,500 rental housing and multi-family professionals gathered to discuss all things apartment-related. From marketing tips and fraud prevention tactics, to industry insights and operations best practices, there was no shortage of great content and lots of time for networking. Here are my three main takeaways from Apartmentalize 2018, the industry's largest rental market conference.
The growing demand for rental properties – It is estimated that by 2030, more than 4.6 million additional apartment homes will be needed to keep up with increasing number of renters in the market. Renting used to be seen as a stepping stone to homeownership, but today, more and more people of all ages are choosing rental properties over purchasing a home. Millennials are renting longer for many reasons, including the appeal of flexibility for career relocation or getting married and starting families later in life. Rentals are also becoming more and more appealing to Baby Boomers that are looking to downsize, eliminate the hassle of maintenance and yard work, or live a more active lifestyle in an urban setting. To help with this growing demand there are many new innovations in resident services cropping up to entice prospective renters—many of which were on display at Apartmentalize this year!
Rental advertising is getting back to the basics…sort of – Finding quality prospects is a marketer's number one challenge, and in the real estate industry, that's no different. Many marketers are heavily focused on geo-targeting and search engine marketing (SEM), which are powerful digital tools. While these are marketing tactics that should be part of your strategy, don't forget about the tried and true methods like ILS (Internet Listing Service) and great curb appeal.
Mike Rowe's jobs were dirtier than I ever imagined – We all know Mike Rowe from his hit show, Dirty Jobs, but hearing him describe (in gory detail) his experience in the sewers of San Francisco was almost too much to handle. Once the audience survived his anecdote that featured cockroaches, rats, and other specifics that I will spare you, Mike discussed the widening skills gap in the United States and challenged the belief that a four-year degree is the only way to achieving a successful career. He also shared information about the MikeRoweWORKS foundation, a charity that provides financial assistance to people who want to learn trade skills.
This was my first time at Apartmentalize but it certainly did not disappoint, and I can't wait to see everyone next year in Denver! To learn how Experian is helping landlords and property management companies make smarter decisions, check out our resident screening tools.