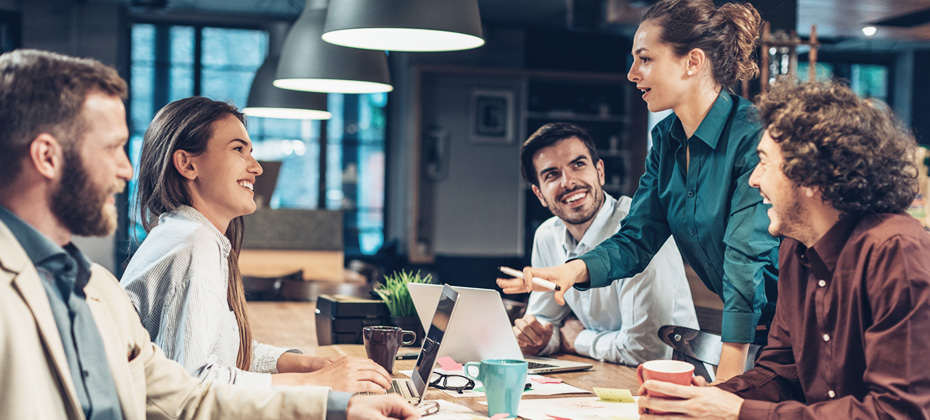 At Experian, innovation is at the heart of our culture. We strive for continuous improvement, from finding new ways to better use data to identifying ways to make access to credit faster and simpler for millions of people around the world.
So we are especially proud that one of our latest innovations—Text for Credit—was recognized by FinTech Breakthrough, an organization that highlights the top companies, technologies and products in the global FinTech market.
The Innovation Award for Consumer Lending comes in a year of significant innovation milestones for Experian. In addition to introducing Text for Credit, we've partnered with Finicity, and also created a more open and adaptive technology environment by implementing API capabilities across the Experian network.
We recently introduced Text for Credit, the first credit solution that enables consumers to apply for credit with a simple text message. Using mobile identification through our Smart Lookup process, consumers can be recognized by their device credentials, bypassing the need to fill out a lengthy credit application. Our Text for Credit product enables consumers to apply for real-time access to credit while standing in line to make their purchases, or before entering an auto dealership.
This recognition as an innovator is a testament to our employees' focus on putting the consumer and our customers at the center of what we do, and powering innovative opportunities to secure better, more productive futures for people and organizations.
What's next
We are also exploring other opportunities to make the consumer experience more convenient. As we're becoming a keyboard-less society, we're looking at the next frontier: voice technology.
The progression to voice-activated services has started already using voice commands through Amazon Alexa and Google Home-enabled devices.
And while voice technology is still in its infancy, it's not a tremendous leap to envision being able to use voice commands to access lines of credit in a store, like Text for Credit now. Experian DataLabs is exploring many possibilities for voice-activated credit, using several different devices—more than just via phone.
As technology innovators, our greatest challenge is determining which potential solutions to pursue. It comes down to a simple equation: the magnitude of impact a new application may have, plus its probability of success.
So far, we've found plenty of options that satisfy both criteria—and our curiosity, too. With technology, machine learning and ever-smarter applications of big data, we can deliver intriguing and convenient experiences to shoppers in ways we never imagined a decade ago.
Predicting the future has never been this much fun.