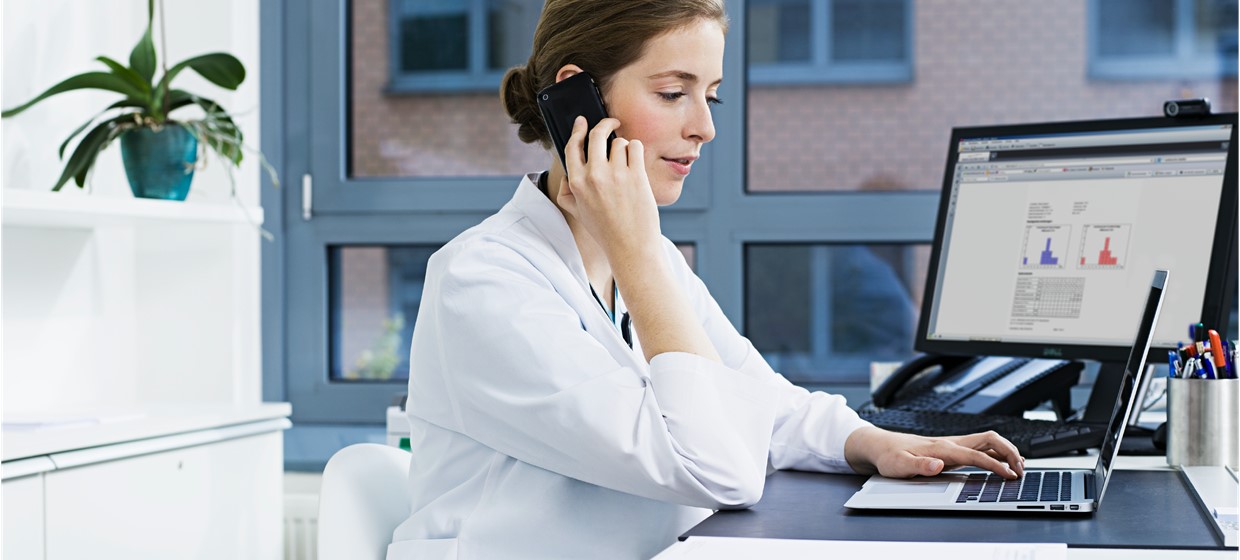 Without effective care coordination, ACOs and value-based care providers will struggle to achieve their goals of improving outcomes, reducing healthcare costs and promoting population health. Over the last two years, gaps in care have been wedged open as more patients fell ill, postponed care, moved home or lost insurance coverage. Closing these gaps can only happen if clinical and administrative staff have access to the same accurate, up-to-date patient information. This calls for better patient matching.
Existing data-sharing systems have come under pressure during the pandemic, as digital care and distributed workforces mean more data is being accessed by more people, on many more devices. ACOs that want to improve care coordination must find the right solution to match patient records effectively and ensure care teams can access and act on reliable data as quickly as possible.
Here are a few points ACOs should consider when reviewing care coordination data strategies.
How better patient matching closes gaps in care
Gaps in care occur when the patient's care doesn't match best practices. This can happen because of missed screenings, failure to attend follow-up appointments, or receiving treatment in an out-of-network facility that doesn't have access to their full medical record. These situations can lead to delayed care and create worse health outcomes and costly readmissions. If providers are aware of patient activities, they can proactively manage care episodes and help the patient stick to their care plan. Interoperability ensures providers have the data they need, in a format they can use.
While interoperability is improving, nearly half of providers say their electronic medical records (EMR) vendor makes interoperability harder, at least some of the time. These providers need information systems that talk to each other, or omissions or errors in one part of the network will be inherited throughout, causing delays, poor clinical decisions and communication mishaps. Mindy Pankoke, Sr. Product Manager of Patient Identity and Care Management at Experian Health, says:
"We often see poor data quality on the rosters that ACOs use to monitor patient encounters. Poor member demographics make it impossible to accurately find and match incoming encounter data, including admission, discharge and transfer messages, resulting in gaps in visibility when it comes to member utilization."
With better patient matching, providers can:
Get a comprehensive and accurate view of a patient's healthcare record, for better clinical decision-making and timely patient communications
Connect care teams with attending clinical staff, to give context to the patient's encounter and potentially avoid unnecessary, out-of-network admissions and duplicate tests
Intervene in out-of-network admissions and prevent network leakage
Manage transitions between care facilities to help the patient adhere to a care plan and lower their risk of readmission
Improve performance on the quality measures that determine value-based payments
Understand real-time member utilization patterns both within and outside of the network.
Finding the right patient matching solution
Many patient matching solutions use probability scores to assess the likelihood that two pieces of data relate to the same patient. The problem here is that these algorithms often rely on a single source of demographic data, which may not be entirely accurate. Instead, ACOs should look for solutions that use referential matching technology. This helps create a complete, longitudinal view of patients – using reliable health, credit, and consumer data sources, linked together with a universal patient identifier.
For example, Experian Health's MemberMatch® solution leverages a vast network of admission-discharge-transfer feeds across more than 60% of US hospitals, to capture real-time insights into patient activity and help manage high-cost care episodes. It uses Experian Health's referential matching tool, Universal Identity Manager, to connect patient encounters with the correct members in the ACO's roster. The tool utilizes Experian's Single Best Record (ESBR) solution, which uses multiple data sources to verify, match and consolidate disparate records into one "best record." Pankoke notes, "One large national payer found ESBR improved address information alone by 27%, and filled out missing or outdated patient contact and demographic information for more reliable patient matching."
This information is then instantly pinged to the appropriate care team members via text, email, portal or care management system, so they can take whatever action is needed to support the patient and minimize expensive clinical episodes. Pankoke says, "MemberMatch helps care teams at ACOs manage care as it happens. They can move quickly to intervene for more appropriate placement of care and ensure effective transitions of care. The alternative is to wait three months to see a claim, at which point it's too late to engage with the patient and care team."
Incorporate non-clinical patient data for more comprehensive care
MemberMatch can also improve care coordination by incorporating data on a patient's readmission risk or how a patient is affected by social determinants of health (SDOH). For example, if care teams know that a patient experiences food insecurity, housing instability, lack of access to medication, or other SDOH factors, they can do a fuller readmission risk assessment upon admission and discharge, and put plans in place to reach out to the patient and their provider. Real-time tracking also allows ACOs to spot patterns in service utilization that may be related to SDOH challenges, so they can take steps to address inequalities. This will be particularly useful for ACOs moving to the new Realizing Equity, Access, and Community Health (REACH) model, which aims to improve care coordination for underserved populations.
Find out more about how MemberMatch can help ACOs improve care coordination strategies.