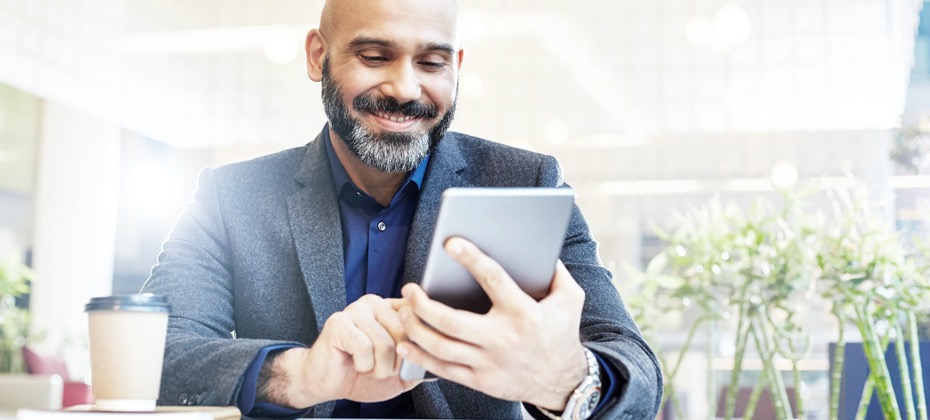 Traditionally, patient registration involves a stack of papers to be filled out in the waiting room. But what if contact information, demographic details, referral sources, health history, insurance coverage and even payments could all be recorded/addressed before the patient sets foot in the provider's office? The pandemic forced the adoption of new ways for providers to leverage self-service tools for patients to complete these tasks before their appointment, to avoid the risk of infection in the waiting room, among other challenges. After months of this process, patients expect these digital conveniences to remain – and providers acknowledge this. In fact, Experian Health's State of Patient Access 2.0 survey revealed that 64% of providers recognize that patients prefer an online or mobile-enabled registration experience.
As patient volumes remain at elevated levels because of rescheduled care and the onset of winter flu season, providers should look for opportunities to continue to improve patient intake processes. In our latest interview with the expert, Spiro Kalapodis, Director of Product Management (Registration Accelerator/Patient Financial Advisor) at Experian Health, discusses what lies ahead, and how providers can use the registration process as an opportunity to improve the patient experience.
Watch the interview below:
Why is pre-registration so challenging?
The State of Patient Access 2.0 survey confirms that pre-registration remains a pain point for healthcare providers. As payers continue to modify the scope of existing plans and create new plan offerings,  digitizing the registration process proves more challenging without the appropriate technology. Kalapodis explains that patient registration is largely centered around obtaining accurate patient information:
"Patients are becoming harder to contact. They may have moved, and their contact details aren't up to date. They may not want to answer calls from unknown numbers. A lot of times, providers rely on information received in the physician's office, but physicians are concerned with patient care, not collecting the demographic and insurance information needed for successful pre-registration and financial clearance. And patients themselves may not be the most reliable sources of information. They may have changed insurance plan and accidentally provide outdated or inaccurate details."
With automated pre-registration tools, technology can be used to pre-fill correct information for each patient, so there's less chance of errors. That data can then be accessed throughout the whole patient journey, saving time and extra manual work needed to resolve information errors and inconsistencies.
How do mobile and online pre-registration tools help to simplify the patient registration process?
The pandemic accelerated the use of digital tools, particularly those that facilitate telehealth. Kalapodis explains that there is still room for improvement, and simpler registration tools, such as an electronic text-to-mobile solution, could help reduce friction. Patients can use this to send their information directly to providers, wherever and whenever they choose.
The challenge is that online and mobile registrations can be difficult to integrate with existing electronic medical record (EMR) systems. Kalapodis says:
"With Experian Health's Registration Accelerator, robotic processes can be used to take patient's information and put it straight into the registration system. This increases the accuracy of the information because it's not prone to transcription errors or missing information provided by the patient."
Moving forward, is digital pre-registration going to become the norm?
As patients and providers grow accustomed to the benefits of these tools, could clipboards and papers become a thing of the past? Kalapodis says that uptake of online and mobile registration solutions will continue to accelerate through 2022 and beyond:
"I think we'll see a significant reduction in paper-based processes over the next couple of years. Patients are going to get used to completing forms in the comfort of their own home, whenever they have time. We've seen that it's possible to book flights, hire cars and check in to hotel rooms without ever talking to a person, and consumers are more comfortable with that. Healthcare is a bit different, of course, but it's going to be something we see much more of over the next few years."
Watch the full conversation and download the State of Patient Access 2.0 survey to find out more about how patient intake software can improve the patient registration process.
Download now